Are you looking for a good table tennis table but having a hard time picking the right one? Stiga is one of those brands that has been around for more than 20 years. It started in Sweden and made its way to the United States quickly. Now, it's one of the highest-quality brands available in both countries. Stiga also specializes in different types of table tennis tables. This article will compare two of its most popular products, Stiga XTR vs XTR Pro, to see which one is fit for you.
Overview of STIGA XTR
When you talk about the best outdoor ping pong tables, you must mention the STIGA XTR. This table is not the best in all aspects, but it has a lot of qualities that make it stand out from the rest. The price is very low if you compare with other tables of similar quality. However, the benefit you get in this table is that you get a lot of quality at a friendly price tag!
The Stiga XTR vs XTR Pro outdoor table tennis table is one of the best outdoor tables because of its weatherproof technology. It is made of aluminum and steel, highly durable materials that can withstand even the harshest weather conditions. The aluminum also helps to maintain a consistent temperature during your game.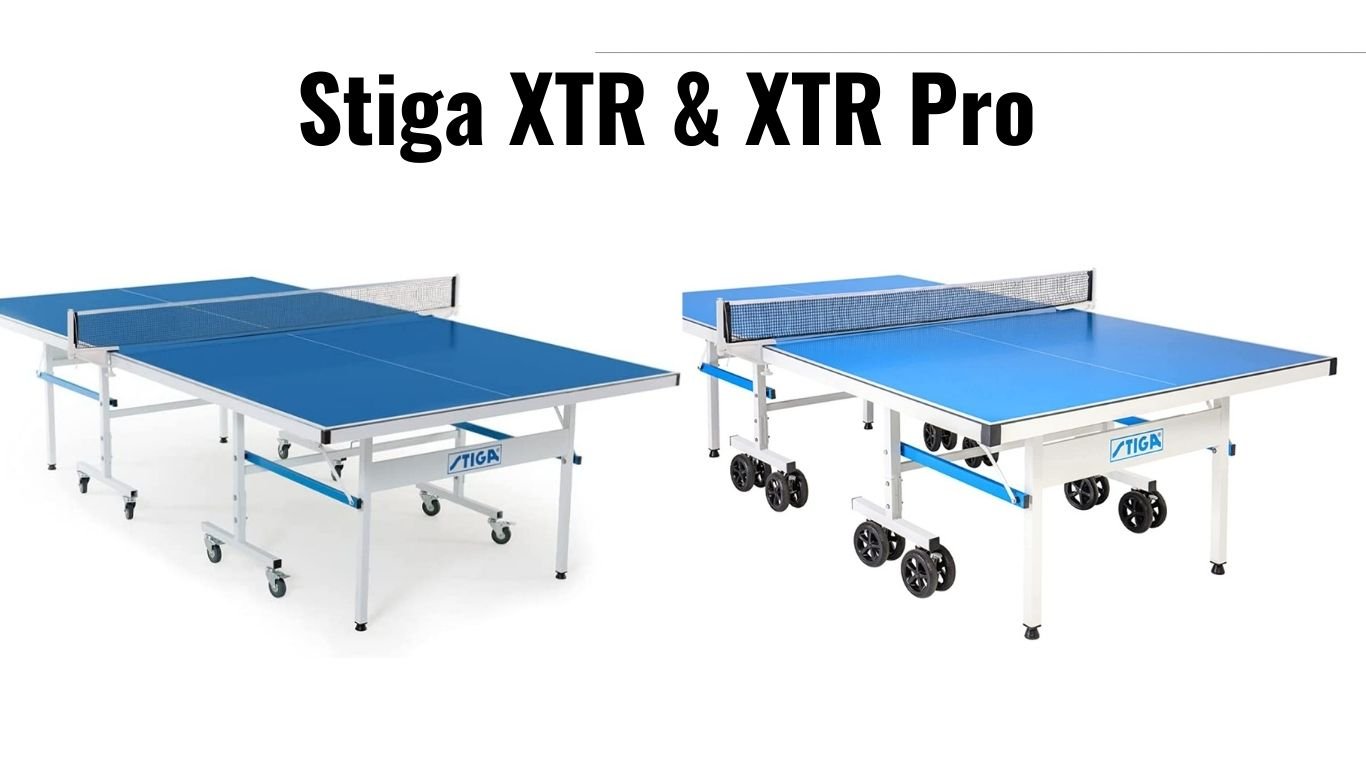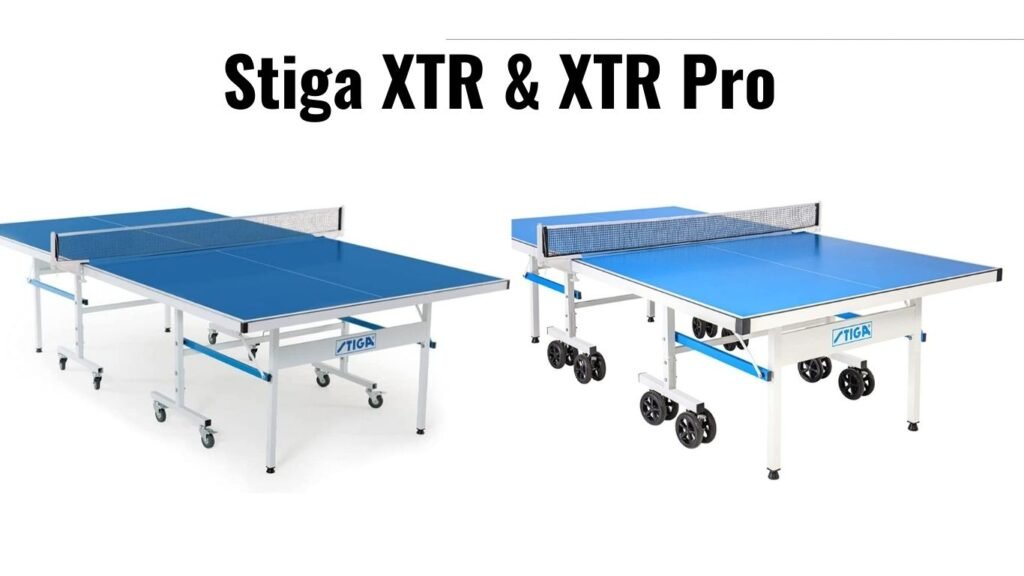 Stiga XTR & XTR Pro Specifications
| | | |
| --- | --- | --- |
| Features | XTR | XTR Pro |
| Material | Aluminum composite | Aluminum composite |
| Storage dimensions (L x W x H) | 23" x 60" x 64" | 23" x 60" x 64" |
| Play dimensions (L x W x H) | 108" x 60" x 30" | 108" x 60" x 30" |
| Playback dimensions (L x W x H) | 66" x 60" x 64" | 66" x 60" x 64" |
| Net and post set | Available | Available |
| Assembly | 10-Minute QuickPlay assembly | 15-Minute Assembly |
| Tabletop thickness | .25'' | .25'' |
| Leg thickness | 1.25'' | 1.5'' |
| Wheel diameter | 3'' | 6'' double wheel |
Stiga XTR Vs XTR Pro Full Comparison
Assembly Time
Setting up your table tennis table is a process that takes hours and hours of painstaking trial and error.
But Stiga XTR, you don't have to spend hours figuring out how to assemble the table. This ability is already 95% pre-assembled before getting shipped to your place. So all you have to do is open the package, unfold the legs, and start playing!
But On the other side, XTR Pro comes 90% pre-assembled. This means more time and effort is needed to set up this table, and It will take two people and at least 15 minutes.
Tabletop design
The Stiga XTR and its pro version are both built with a .25'' thick tabletop made from aluminum composite to ensure it can withstand the harshest of external elements. The surface is also coated several times to preserve the perfect bounce for your ball.
You dont need to worry about damage or wear and tear caused by the weather, so you can keep playing on your table.
The Stiga XTR-Pro and XTR are made of galvanized steel and have a zinc coating to protect them from moisture or humidity. You don't have to worry about your tables being eaten by rust or water.
Both versions have extra features that ensure the surface stays flat. The steel apron keeps the table from bowing or sagging, and the leg levelers allow you to adjust the height of the floor if it isn't even.
The frame supporting the tabletops on the Stiga XTR has only eight 1.25'' wheels, while the XTR-Pro has 1.5". The difference in leg thickness makes XTR -Pro more robust and more stable, allowing the table to remain in a solid position during a challenging game.
Playback position
Whether you're a beginner, an amateur, or a professional, you'll always find more to learn when it comes to table tennis. But sometimes, you don't have a partner to help you practice specific skills.
Both Stiga XTR and XTR Pro allows you to play against yourself by setting up one side of your table against the other. This arrangement will keep you busy for hours by letting you rebound the ball off of the vertical half and practice your skills.
Stiga XTR vs XTR Pro Playback Dimensions:
Length: 66"
Width: 60"
Height: 64"
Storage and portability
Need to save space in the garage?
With Stiga XTR and XTR Pro, you can easily nest the two separate halves of your table tennis table together when you are done playing.
And with their lockable casters, it's super-easy to roll the table from one place to another.
Safety
The Stiga XTR and XTR Pro tables have self-opening legs that spring out once you open the table and make sure it does not accidentally collapse on your feet. Next up, a latch system is attached at the table's base, keeping the halves connected when they're not in use. And if you have kids practicing ping pong outdoors, there's even protection for them with corner bumpers.
Pros & Cons Of Stiga XTR & XTR Pro
Pros
The table Comes with weatherproofing Frame and rust resistance.
Playback position available.
Simple to manage with the QuickPlay 10 minutes.
Net 72 inches and post set are available.
Child-friendly
Cons
Tabletop thickness is best suited to casual games.
Weighty and small wheels.
XTR Pro
Pros
6-inch double-wheeled casters with double-wheels for greater portability.
Two-half design to playback position and storage.
Spring-loaded latches as well as lockable wheels for security purposes.
Very compact.
Solid legs and frames to provide greater endurance.
Cons
A longer-lasting assembly.
The waterproof cover is not included.
Stiga XTR Vs XTR Pro: Which Should You Buy?
Each Stiga XTR and XTR Pro are beautiful products that are sure to brighten up your day thanks to their quality and value. But, choosing the correct Stiga version to purchase isn't easy.
On the other hand, the Stiga XTR is a highly efficient ping-pong table made to be used outdoors for casual fun. It stands out due to its QuickPlay style, and it won't be a problem when it comes to setting up, even if you're a beginner.
Some drastic steps are taken to protect children, particularly the youngest and children, making Stiga XTR a family-friendly item.
But, Stiga XTR does have disadvantages. Its wheels are small compared to the table's weight and require more significant effort to move the table around. XTR Pro solves the problem by increasing the wheels' dimensions, thereby taking the burden off of any transport.
Overall, although both models' quality is similar, the portability of XTR Pro is more impressive. If you're looking for tables that can handle easy rolling, choose XTR Pro. But if what you want is a sturdy high-end outdoor ping pong table built to last and last, then Stiga XTR will suffice.
Conclusion
The Stiga XTR vs STR Pro are pretty similar in design and quality, but the differences between them slightly impact the table tennis experience. So, before making your decision, take some time to read about the pros and cons of each table!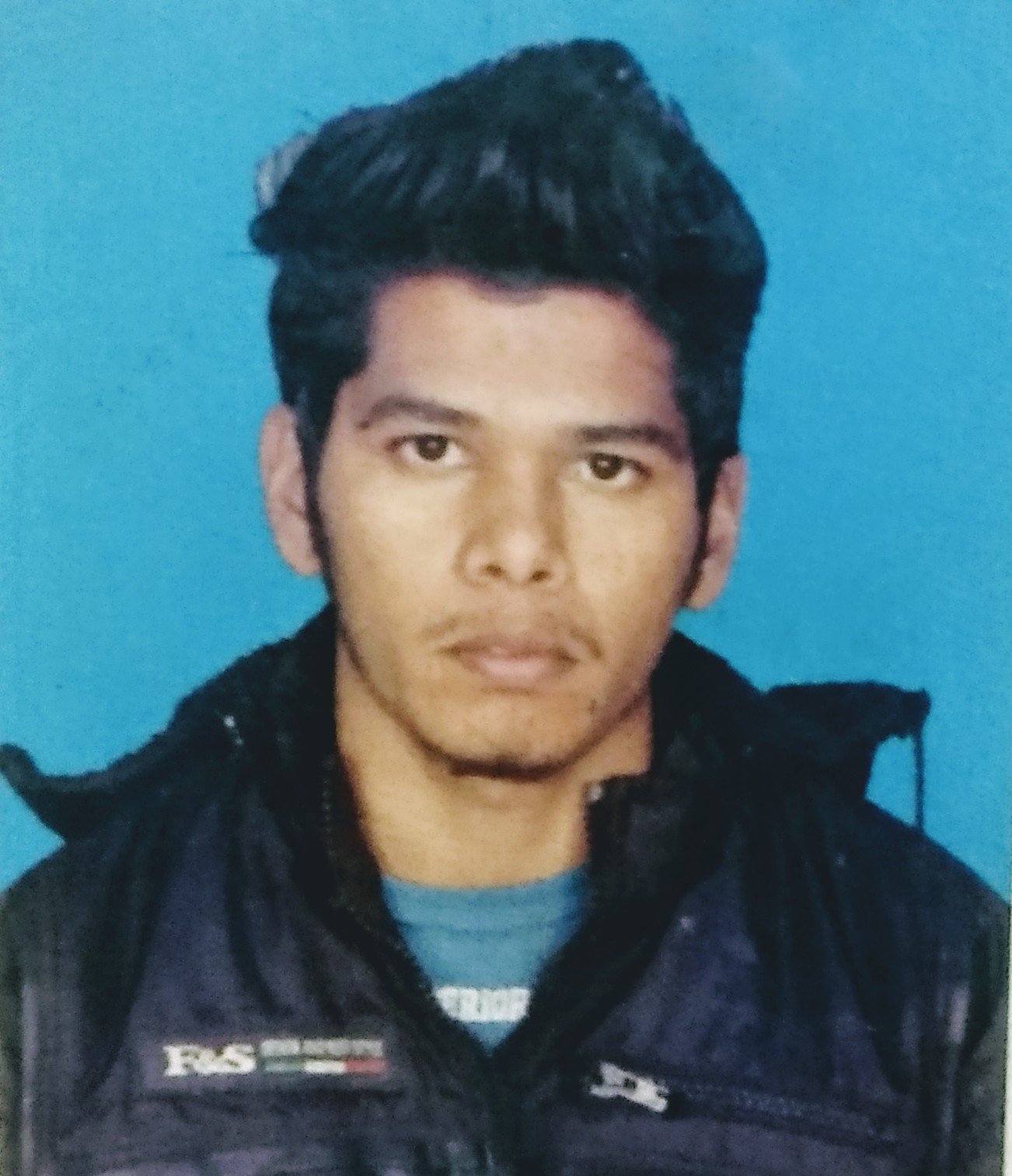 I am Sachin, a content writer, and Table Tennis enthusiast. On the Bestpingpongtips site, I share ping pong tips, give my honest Table tennis equipment review, and help people choose a quality product.