Butterfly Personal Rollaway is another next-level great Ping-Pong table that Butterfly offers with an affordable price under $500. Today we will do an in-depth Butterfly Personal Rollaway Review. This table comes with a sturdy top and is easy to store. It's a durable and high-quality indoor table that's ideal for those who are looking for a low-cost table.
This Butterfly Ping-Pong table is suitable for recreational and amateur players looking for an excellent table for a low cost. If you are looking for a table to play on or even add a table to your gaming room, you'll find this table worth the price on every count.
Also check
Best Portable ping pong table: Ultimate Buying guide In 2022
Butterfly Personal Rollaway Review
Butterfly Personal Specifications
Table Dimensions 9×5 feet (regulation size)
The thickness of the surface 19mm
Table Weight 170lbs
Price – $$ (Check current price)
Our Rating Score- 9.0
If you're looking to find out which of our suggestions are the top table, take a look at our complete 10 lists of table tennis in this article.
Butterfly Personal Rollaway Table Features
Table Construction
The top is 3/4 inch thick.
There aren't other tables available in this price range that have this thick of a top. Professional tables, which start from $1,000, are one inch thick. But this one, Butterfly Personal 19, has a 3/4 inch top (19mm), and the difference isn't much, but it's a significant price difference.
It folds easily for a single player.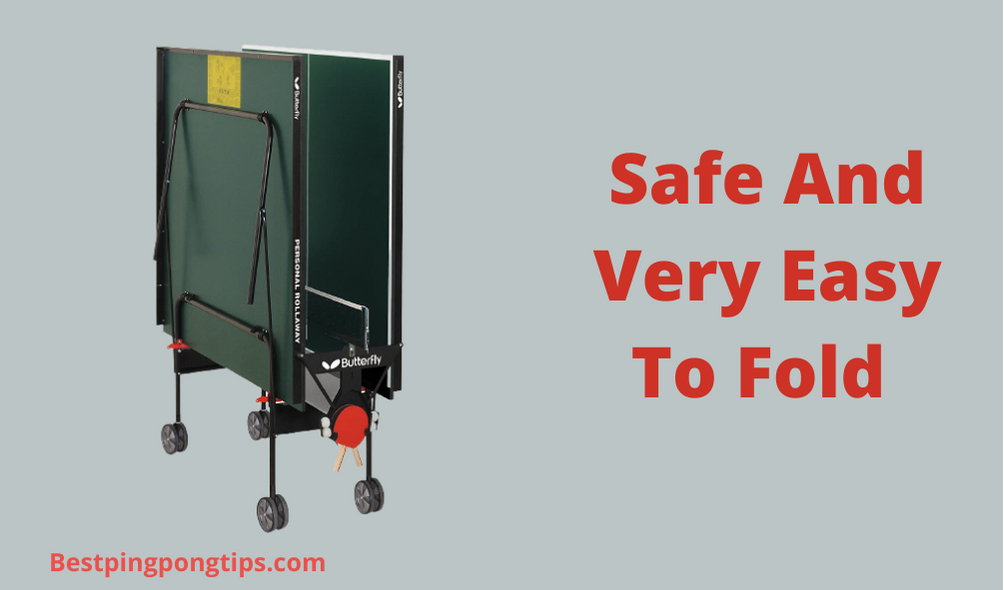 The best thing about roll away tables is that you don't need to be removed every time you fold up them. The butterfly personal rollaway ping pong table has several safety levers that ensure it stays in position. Along with this, you can fold one side of this table and play a solo game.
Steel Legs and Apron
This butterfly personal rollaway table tennis table is a durable and sturdy table. It's a bit heavy, with one-inch legs (eight together, including four pivots). You can be sure it's moving while you play. The 1 1/2 inch wide steel-rim apron offers plenty of protection from damage to the edges and also makes it a more robust and warp-free table, which means it's likely to last for a long time.
Storage for balls and paddles
Another thing we like that we like about our favorite table, the Butterfly Personal 19, is the ball and paddle storage located in the middle of the frame.
Pros
butterfly ping pong table comes with excellent quality and sturdy design, manufactured in Germany
It is easy to put together, and enjoyable to utilize
Simple to Fold up and easy to store
It has twin ball and paddle holders that are on each side
Solid 3/4-inch well-painted play surface
The bounce of the table is fantastic
Butterfly premium rollaway comes with 3-year warranty
This table is very sturdy and durable
Cons
The assembly process is not eas
Poor packaging
Conclusion: Butterfly Personal Rollaway Review
It's time to wrap up the butterfly table tennis table review article. Well, Butterfly Personal Rollaway comes with almost all the features of larger professional tables. It was also impressive for me to see that Butterfly Personal 19 showed consistently excellent reviews and ratings. I would highly recommend this table to anyone looking for a low-cost table to play casually. I give it five stars!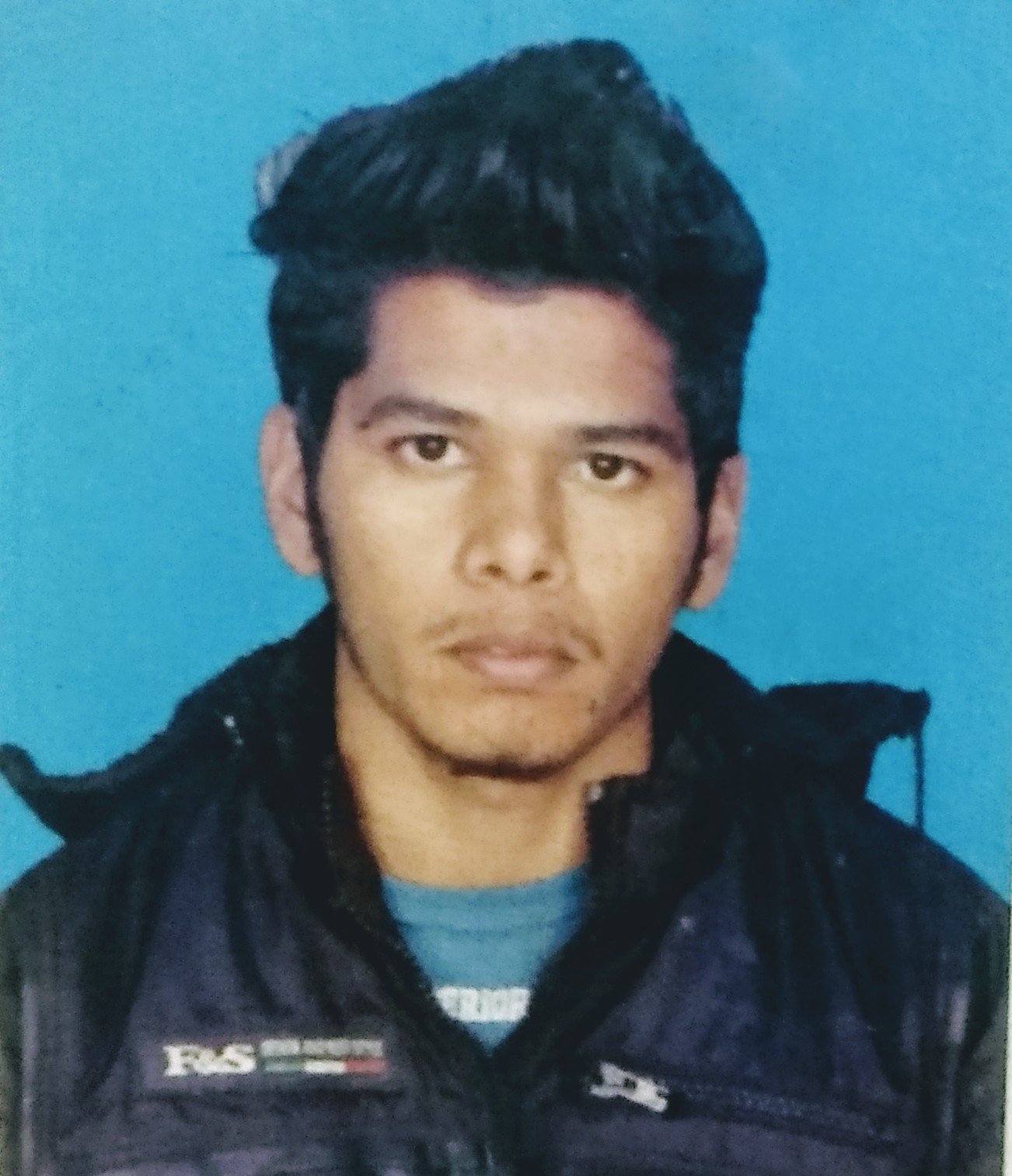 I am Sachin, a content writer, and Table Tennis enthusiast. On the Bestpingpongtips site, I share ping pong tips, give my honest Table tennis equipment review, and help people choose a quality product.