Ping pong game is not too expensive. I'm super excited to share my budget killer top best ping pong table under $500 with you.
Can you believe us?
Some enthusiasts may start to laugh, believe us or not, but these ping pong tables will not break your pocket.
Right now, this will sound crazy, but I'm here to show my top 5 affordable ping pong tables that come with extra features and the price that will blast your mind.
So without wasting your time, let's dig in!
Are you in a hurry? Why don't you check my given below top 3 Picks?
List of top best ping pong tables under $500
#1. STIGA Advantage Professional Table Tennis Tables (Editor top choice)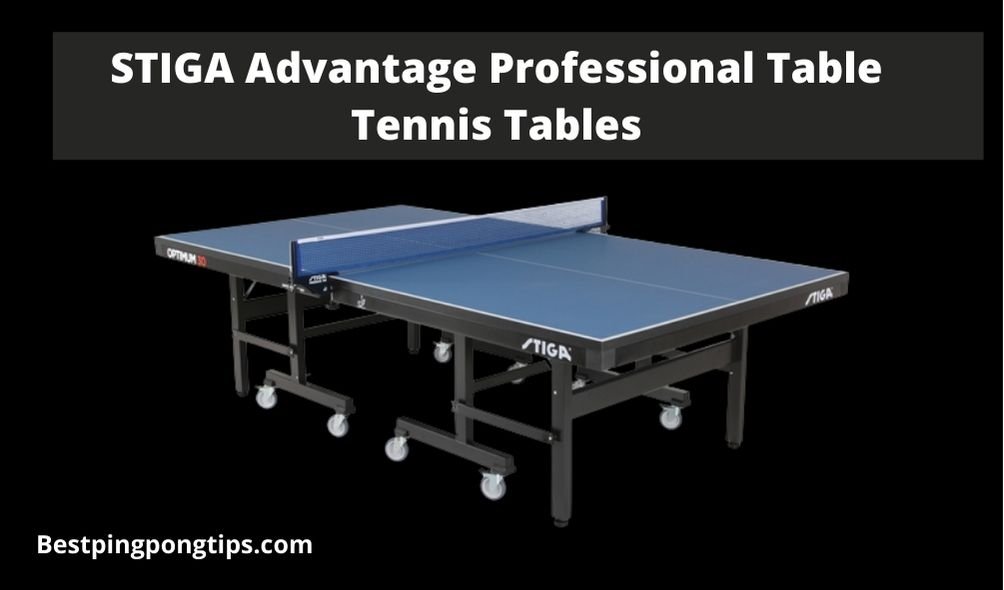 STIGA Advantage Highlights
Material Used: Cotton
The base material used: Alloy Steel
Frame material Used: Alloy Steel
Table Dimensions: 60'' x 108'' x 30''
Total Weight: 180 lbs
Surface thickness: 5/8''
Table Folded dimensions: 60'' x 28'' x 64''
Warranty Period: 1-year limited
Assembly Required: Yes
Overview: Stiga advantage ping pong table
The STIGA Advantage is not only my first choice for the best ping pong table under $500, but this ping pong table is also most-hyped in the table tennis market.
This table won all customer's hearts; 6000+ positive customers rating on amazon shows the popularity of STIGA Advantage.
This great table comes with a Fantastic sleet design and finishing set with easy storage. In addition, STIGA Advantage has 10 quick play-designed tables, which means you can set up your ping pong table in 10 minutes and start playing.
Stiga Advantage is the best and most durable competitive table in the table tennis table market. I love the best part of this table I love, and it fits all beginners and pro-level players. However, this is not so good for outdoor usage.
This budget-friendly and high-performance table feature a 5/8-inch-thick play flooring and sturdy feet that are simple to set. Don't worry about your floors, the feet of this table are high-quality rubber levelers that ensure your floors are protected from scratches.
As you expect from a top Ping pong table, Stiga Advantage is a top-quality table. Stiga Advantage is easy to install and store. It is possible due to the zero-gravity design, which makes it feel light while setting up or taking it down.
The sturdy construction and stunning top-quality finish on this tough table will surely blow your mind.
Many table tennis tables come with poor or unprofessional nets in the market. Still, the Stiga Advantage comes with a professional-grade heavyweight net which could cost you around $40 or more.
So, if you're searching for a top-quality Ping-Pong table that can last for a long time The Stiga Advantage would be ideal for you.
Pros:
It is easy to store and set up
Net quality is Excellent
Strong and durable construction
friendly for Professionally trained and beginners players.
Cons:
It is not suitable for outdoor use because it's not waterproof.
The top layer of the surface is very thin.
#2. JOOLA Inside – Best Cheap Indoor Table Tennis Table (Editor Choice)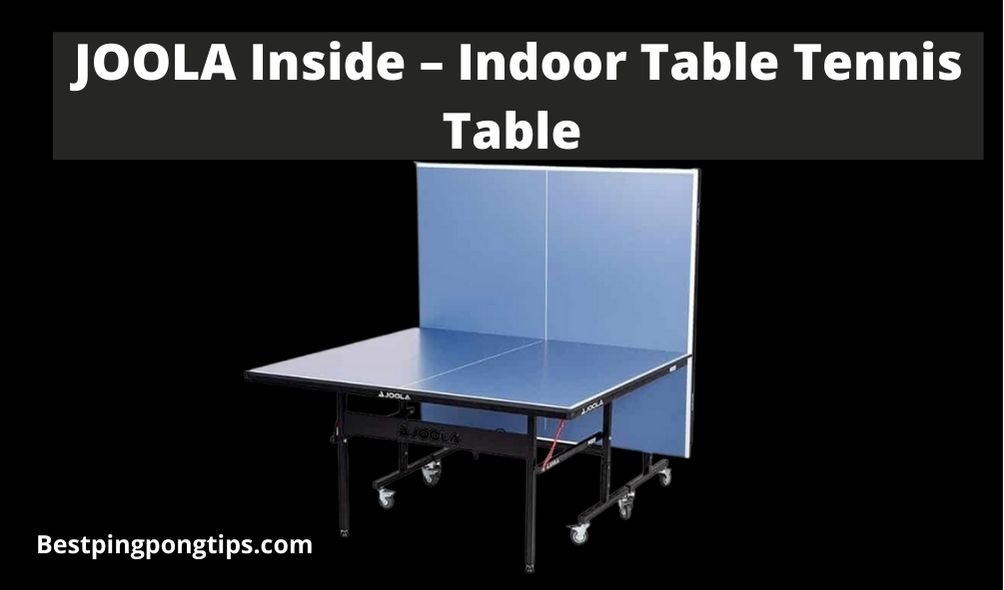 JOOLA Inside is the most beautiful and heavyweight best professional ping pong table made by a German company. This ping pong table is very affordable than others in the market. This is a high-quality and well-constructed table tennis table in the latest offering.
This table is impressive. It has 1.5-inch stainless steel legs, a top of 5/8 inches, and a rust-proofed coated undercarriage.
As with other top-quality tables for ping pong available, JOOLA Inside conveniently splits into two parts. This means that you can move around and play independently without having a partner or friend to play with.
In some other ping pong tables that are difficult to assemble, JOOLA Inside is extremely simple to build. Because it comes with 90% of the pieces already made, it is possible to build it within less than 15 minutes.
This heavy-duty table's robust construction, stunning finish, and smooth surface make it ideal for use over a long period.
If you're a greenhorn player searching for an affordable best ping pong table under $500 to improve your skills, JOOLA inside 15 JOOLA inside is an excellent deal for you.
Pros:
It is very easy to set up and store.
Built with the highest high-end materials
The wheels spin and lock effortlessly.
Made from high-quality materials
1.5-inch diameter legs
It is simple to put together
Cons:
Not very light
Not the best choice for professional or advanced players.
It should not be used outdoors or in highly hot and humid environments.
#3. JOOLA Rally TL – Indoor Table Tennis Table (Editor Choice)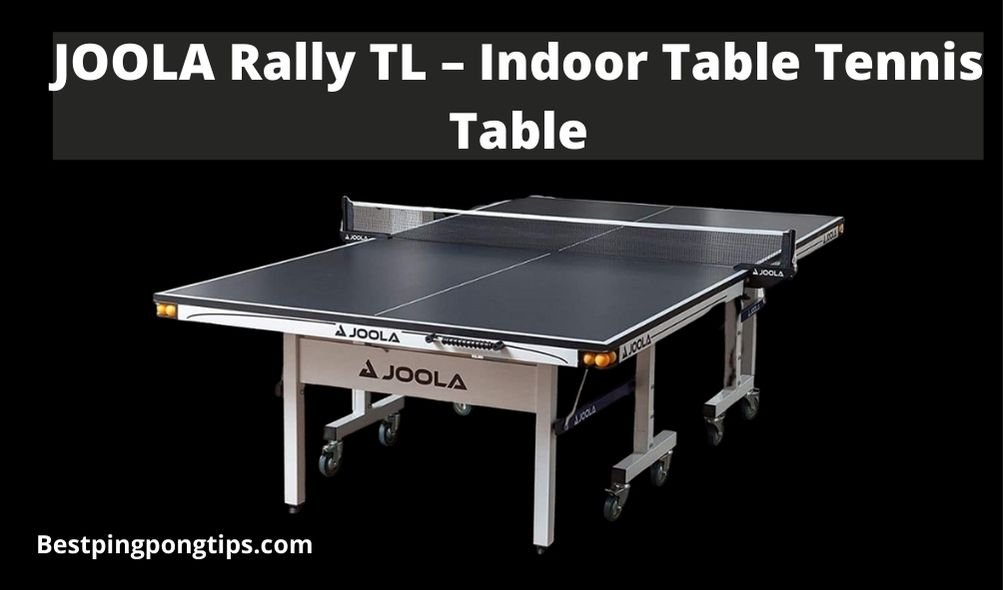 JOOLA Rally TL is an indoor ping pong table for professional users. The structure of this table is class A and precisely what professional players look for when playing in tournaments.
So, if you're planning to step it up a gear and improve your skills for higher levels, do not hesitate to look into this multi-functional table.
It is a favorite among users because it has a good storage option and is easy to assemble. The entire table construction process should take just a few minutes, excluding the ball holders, which can take some of your time.
This Joola edition isn't for the faint-hearted. If you're a pro learner or professional seeking an upgrade over the standard basic tables, this collection will quickly surrender.
Table's is constructed at 15mm, with a sleek surface that gives impressive bounce. However, the most important thing is that the table's surface remains consistent across the board, ensuring that the overall performance is consistent across all levels. The surface is solid and durable that can withstand the most aggressive and defensive professional players.
The table comes with solid locking mechanisms and storage in terms of ease of use and versatility. It is fit for both solo and competitive matches. The set also comes with ball holders with excellent placement corners. Furthermore, magnetic abacus scorers are famous among players.
So, if you're a fan of ping pong games or a loyal player, this model is created specifically for you!
Pros:
Glides effortlessly with 3″ 3″ caster wheels
Includes ball holders as well as magnetic scorers for abacus
Apt safety latches, locks, and latches
Simple mobility thanks to the caster wheels
Cons:
The process of mounting the ball holders is time-consuming
#4. STIGA Space Saver Table Tennis Table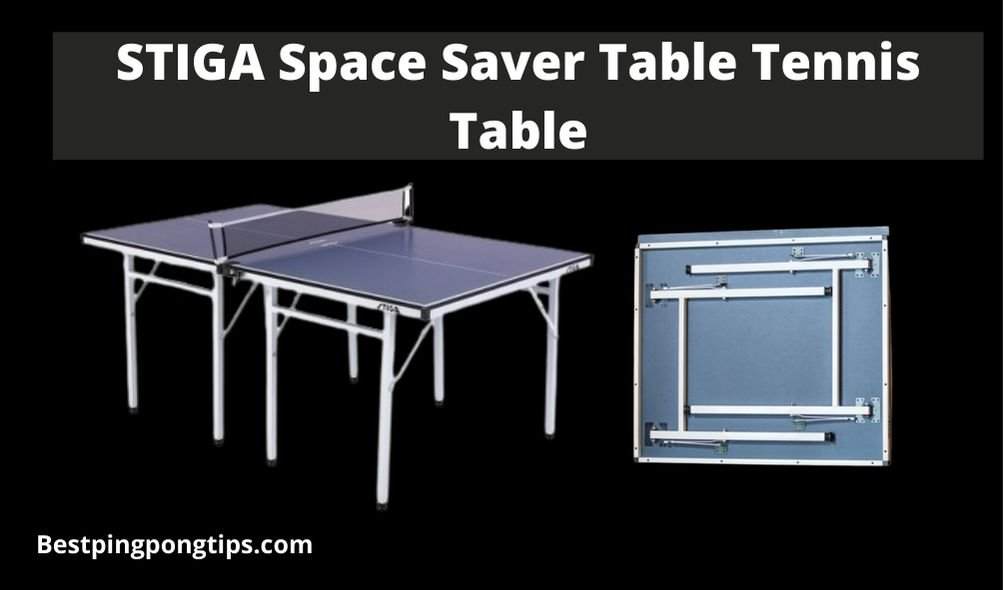 The three magic words for this model would be affordable light, portable, and compact ping pong table. Do you want to be a part of it?
Since this one of the best budget ping pong tables is suitable for both amateur and intermediate players, there is much praise for its accuracy because it's precise. This table is built with solid development that results in higher performance. The table doesn't require lots of space in the room to play Ping Pong, and 70x 40.5 inches still leaves you ample space to play the table tennis game.
The Stiga Saver highlights its distinctive aspect in the name itself. Its stylish and simple design doesn't consume lots of space; this is fit for small areas and games rooms.
And best of all, there is no assembly required for this table! You can easily fold it from the box and be ready to play. The easy and quick folding design also means that storing the table will be easy and simple.
If you're a passionate table tennis player but can't accommodate a more extensive table, the STIGA Space saver is the perfect option for you. The table's surface has been coated with a repeated coating of rollers to guarantee maximum durability and an optimal bounce. Paddles aren't provided. You have to purchase them separately.
Pros:
Portable
Fast assembling
Extremely pocket-friendly model.
A lightweight and strong construction
Cons:
As time passes, the screw on this model may be loosening up
It isn't easy to divide the table in half
#5. Stiga XTR Series Indoor and Outdoor Table Tennis Table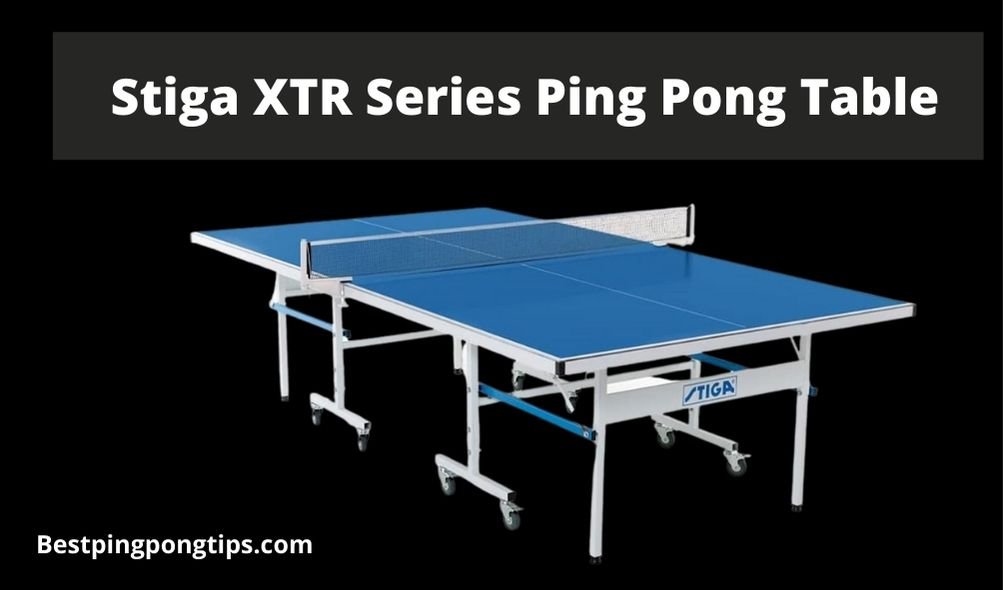 Are you searching for the best cheap ping pong table built to protect its exterior in all weather conditions? Please keep your fingers crossed, for the Stiga XTR model will take your breath away with its multiple functions and varied usability.
The aluminum, powder coating, galvanized steel, and exterior grade make this table extremely fit for all weather conditions, making it the top Pong table that is waterproof in the market. The model can also withstand the harmful UV rays that come from the sun. Wow!
Since this cheap table tennis is 90% preassembled, it is possible to adjust last-minute changes and assemble it within 10 minutes. With its 6-millimeter top and built-to-last durable tubular steel apron, no other tool offers the same bounce or even stops warping.
Add to the list three flexible ball-bearing wheels with mobility. Does this model get better? Yes! XTR allows s solo practice by using playback mode, split mode, and an upright position to top.
If that's not enough, the playability increases further thanks to the exemplary net of 72 inches and tension adjustment for the string. The legs are made of steel with 1.25 inches of measurement, and self-opener features are what players want.
Pros:
It folds easily in half
A highly durable material used
It can endure any weather conditions.
Fastest set-up time
Made of durable materials
Cons:
Many people believe it is thin
How To Choose Budget Table Tennis Table under $500?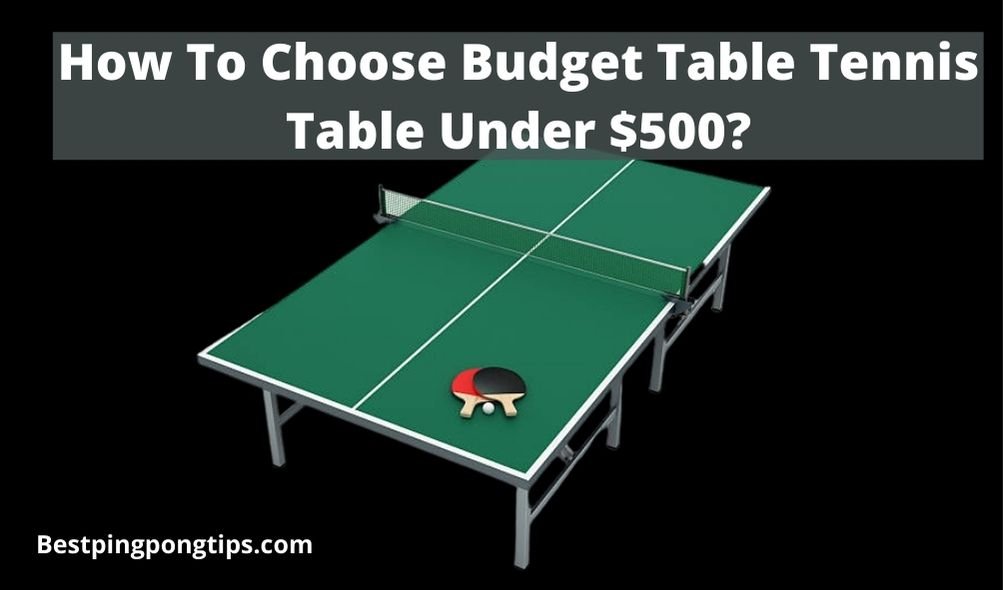 Even for $500, you will never buy a ping pong table just because you want to mid-range ping pong table. There are numerous models and brands on the market, so it's common to fall into the trap of a bad apple.
Do not worry. We've provided some of the features and considerations that will help you find the right jackpot and narrow down your options.
The sturdiness of the Ping Pong Table
The durability of your good table is directly related to how long it'll last. Poor Tables quality is likely to bend and buckle within the first few games. Those tables that are not foldable are indeed more durable than foldable ones because of the structure of the frame.
Sturdy Tables are constructed with steel. While wooden constructions are weak and have less durability
The thickness of Table Surface
The thickness of the surface of a ping pong table is bound to determine its streak of performance. It is best to choose tables with a thick table top of 5/8 inches or more. If you are using indoors avoid tables with a thickness of 1/2 inch. These tables are fragile exteriors and inconsistent bounces. The standard is 1-inch thickness.
Size of the Table
Fortunately, to serve everyone, ping pong tables come in different sizes. They are portable, compact and some are folded too. Some of them could even consume a lot of indoor room space. The best way to go about it is to measure the size and length of your room before setting up the table. If your game space is small, you can select folding and save space.
Space Saving
Before buying a ping-pong table, you should ask yourself, do I require the biggest size of a ping-pong table? If not, go with the smallest table to fulfill your needs and spare your space. Tables that fold are the best alternative if you live within an apartment. They fold up and are easy to store.
However, if your gaming space is huge, go for the standard, luxurious size in all ways, another highly recommended option for indoor use is the convertible tops that can be easily interchangeable and inexpensive.
User-friendliness
Ping pong tables are the most comfortable for users when equipped with the greatest safety. The safety standards are established by installing levers, and locking mechanisms of these. Tables must be properly set and secured so that they won't move or become bent during play. Locks and levers on tables that fold and are not foldable offer the greatest security for ping pong player.
Nets And Posts
This is a painful truth. Ping pong tables are often equipped with a shambolic nest and posts. They result in bad-quality matches in general. If you're considering a low-cost or high-end pong table, be sure to verify whether these are of good quality. Less-known equipment, such as posts and nets.
If you don't take care of them, you'll have to replace and switch them, which will cost you more money and be frustrating.
Ping Pong Table Accessories
We know that you're in a pinch with your budget. Therefore, it's a good idea to search for deals that include everything, such as storage bags, ping-pong bats, balls, and more.
Final thoughts: Best Best Affordable Ping Pong Table Under $500
This is time to wrap up the best ping pong table under 500 dollars post. Suppose you are on a tight budget but want to buy a high-quality, built tennis table. In that case, I want to recommend you choose only STIGA Advantage Professional Table Tennis Table that offers high-quality ball bounce over the table and has gained 6000+ positive reviews on amazon. But if you have a big budget, you can also check our top 13 tennis tables list.
Also check: Top 5 Best Ping Pong Tables Under $300
How much should I spend on a ping pong table?

When it comes to spending money on a ping pong table, it really depends on the type of table you are looking for. If you are looking for an best outdoor ping pong table, the cost can range from a few hundred dollars up to several thousand depending on the quality and size. On the other hand, an indoor table is usually less expensive due to its smaller size and lack of weatherproofing requirements. The game of ping pong is incredibly popular and can be enjoyed both indoors and outdoors, so no matter what your budget is you should be able to find something that suits your needs. Make sure to read reviews of different tables before making a purchase, take measurements of the area where you plan to use it and also consider factors such as storage space if needed. In summary, how much you spend on a ping pong table will depend largely on your budget and intended use.
What's the best ping pong table brand?

When choosing a ping pong table, it is important to consider the brand as there are many options available. The best ping pong table brand will depend on what type of table you are looking for – whether it's a tournament table, a quality table, or a pong table that will last. For tournament-style tables, Stiga is considered one of the best brands as they offer high-quality products that are very durable. If you're looking for something more casual, then Kettler is another great option as they offer tables made from premium materials that are built to last. Another one of the top brands is JOOLA, known for their innovative designs and superior craftsmanship. Ultimately, when it comes to finding the best ping pong table brand for your needs, it's important to take into consideration your budget, desired features, and intended use in order to make an informed decision.
Is a thicker ping pong table better?

When it comes to a quality ping pong table, the thickness of the table is an important factor to consider. A thick table is better for tournament play, as many players prefer a thicker table top for increased bounce and control. The thickness of the table is also important because it affects how the table is made and how durable it will be. A thicker table will generally last longer and be more reliable than a thinner version. However, if you're playing at home, then a thinner table may still be suitable. It all depends on your needs and preferences, so take some time to research the different types of tables available before making a purchase. No matter what type of ping pong table you choose, make sure that it has good-quality construction and materials so that it can handle regular use without showing signs of wear and tear.
Is a budget ping pong table worth it?
When shopping for a best value ping pong table, it can be tempting to choose the cheapest option. But is a budget-friendly ping pong table worth it? In short, the answer is yes and no. For casual players or those who are just starting out playing table tennis, a value table tennis product may be the way to go. These tables are usually made of a bit low quality ping pong materials and don't have all the features of high-end tables. However, they do provide a great opportunity to practice without breaking the bank. They also make great gifts for kids and beginners. If you're looking for something with more quality and the best value, then you should look for something more expensive that offers better bounce consistency and sturdier construction materials. Ultimately, when deciding whether or not to purchase a cheap price ping pong table, consider your own needs and budget.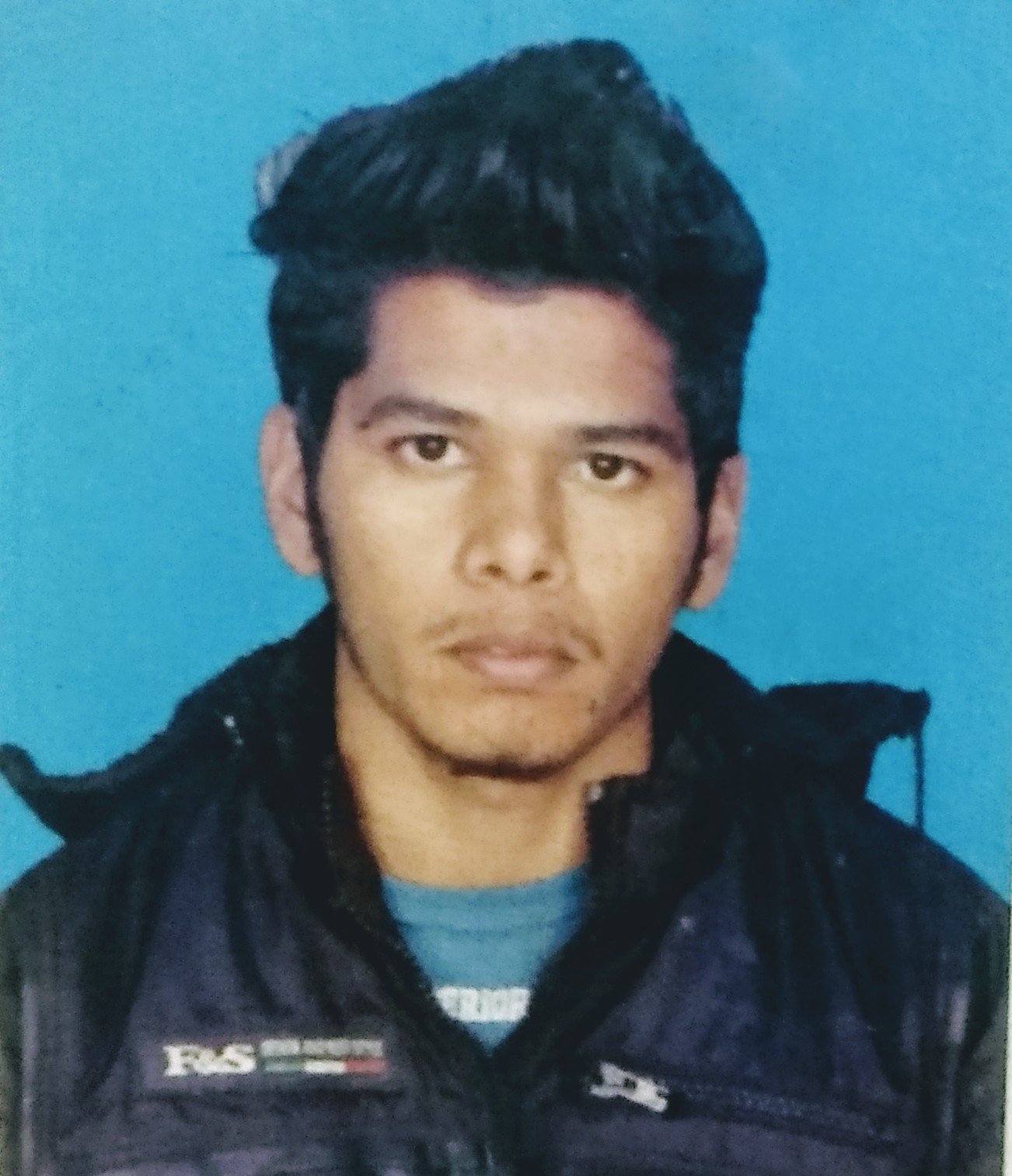 I am Sachin, a content writer, and Table Tennis enthusiast. On the Bestpingpongtips site, I share ping pong tips, give my honest Table tennis equipment review, and help people choose a quality product.