The JOOLA Nova DX and JOOLA Nova Pro Plus both are tables for table tennis outdoors built for long-term durability and fun playing in mind. It comes with an excellent (for the table for outdoor use) 6mm aluminium composite tabletop, which is rust-proof and stops it from bending out of shape when there is humidity and moisture. This Joomla nova outdoor ping pong table has gotten very positive 1900+ reviews on amazon from customers and is one of our top tables for outdoor use. Let's jump to JOOLA Nova DX Review and look at the features of this table.
You may also like to check out our Best Table Tennis Table Review page for other reviews.
Step by Step JOOLA Nova DX Review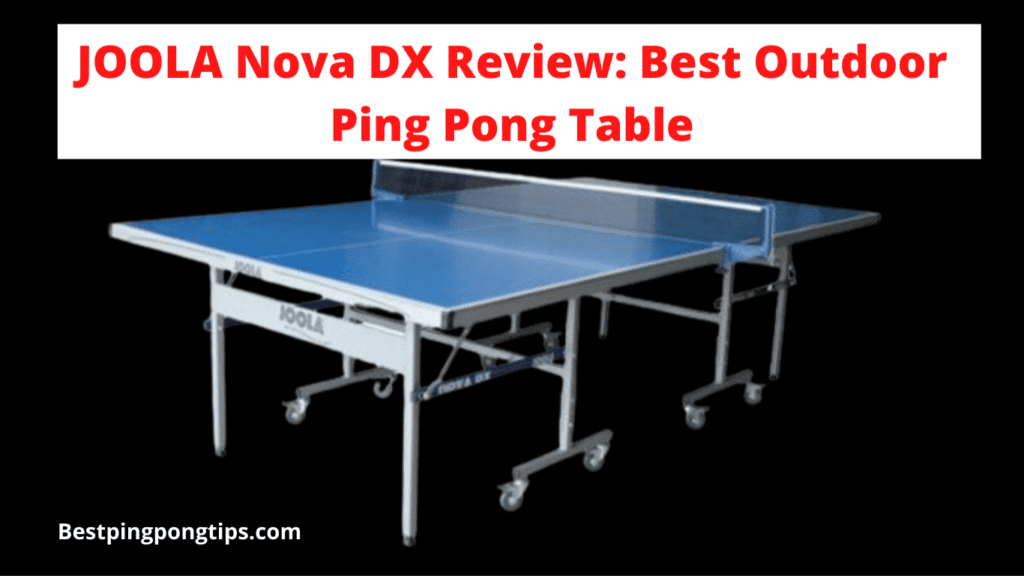 Nova DX Specifications
Dimensions 9 feet by 5 feet (Regulation size)
Total Weight – 144 lbs
Time to assembly: It takes only 15 minutes to assemble (Arrives 90% preassembled)
Table Surface Thickness: 6mm aluminium composite top
Price – $$ ( Check Price)
Our score – 9.5/10
Overview of the JOOLA Nova DX
JOOLA Nova DX is a stylish outdoor table with many great features that make this table surely worth considering in evaluating the available choices. Let's check the features that make it so impressive that we decided to add this table to our best outdoor ping-pong table review list.
6mm Aluminum Plastic Tabletop Surface
The indoor tables typically have an average thickness of surface 15mm to 25mm based on the quality of their construction. Outdoor ping pong tables are slightly different and normally come with 5 to 7 millimetres of thickness on tables tops. This is since they're made with other (weather resilient) materials, which means they don't have to be as thick.
The NOVA DX is equipped with the 6mm thickness of the table surface, which is sufficient to great smooth bounce and play speed for casual games. It's designed with waterproof elements (moisture is the main enemy of tables indoors) to ensure that it doesn't change shape after being exposed to elements. After playing with dozens of tables over the years, we loved the bounce that was constant across the entire surface.
Strong, rust-resistant undercarriage
One of the most important features of outdoor table use is their sturdy, rust-proofed undercarriage. The worst thing you could have is for your new table to begin to rust and warp after a short time. The Joomla nova outdoor table tennis table is highly durable. It has 30mm x 30mm of the corrosion-resistant undercarriage that is powder-coated, making it highly durable and resistant to nature's most severe. We still want to recommend you purchase the cover for your table, however, and try to keep the table inside a secure area when it is not being used.
Each of the legs at the end includes leg levellers that are very simple to utilize. Simply spin them to alter the height so that the table's surface is entirely flat.
Easy to fold and transport around
One of the most valuable features for tables is being in a position to fold after you've finished your game so that it can be stored safely and away from the way. joola nova dx outdoor also allows you to fold only one side and practice in the playback mode that you prefer. It's convenient to play solo.
The table comes with four wheels on it, allowing you to move them in a separate manner (table tennis tables may become very heavy if they don't split into 2 pieces). The wheels are casters of 3 inches that are designed to traverse most surfaces. They can be locked into place once you're placed set to stop the table from moving suddenly. They're not the best wheels we've ever seen, but If you're careful in moving them, they'll be fine, and if they break, they won't be challenging to replace them.
If the table is placed in the storage position, it cover-up very little space. The two halves can nest to one another, and after being nested, its dimension is H68" x L60 W30″.
It comes with Weatherproof net and posts set.
In this table, JOOLA weatherproofing net and posts are already included. The 72" weatherproof post-net and post is easy to install (It's a screw-on type post that can be put up in seconds). It allows you to adjust the tension to maintain it as taut as you want.
15 Minutes Assemble
When it comes to table assembly, joola nova dx is very simple to put together. For two people, it will take only 15 minutes. The only thing you have to do is attach the legs and wheels. There are only eight bolts to attach, which makes it fairly simple. Here's an URL to the complete instructions for assembly; however, we're visual learners, and we've included a video on how to put it together.
Price
Its Joola Nova Outdoor Table Tennis Table is affordable without breaking your pocket. It's an absolute bargain as other tables are priced between $100 and 200 dollars with the same features. This is the most affordable money value table for outdoor use, and even casual players will enjoy the table.
Customer Satisfaction
Everyone had something positive to comment on these tables on Amazon. Here are some of the things they say…
"This was all I had hoped for and more. It was easy to set up only needed to attach legs. All hinges were already assembled, and the tabletop was perfect. I've been playing on it for about three weeks, and I'm able to declare it to be the most enjoyable outdoor table I've ever played!"
"Bought this for the family for Christmas, best ping pong table we've ever owned! I love the durability. It doesn't scratch or chip. folds amazingly easy, we even took it over to a friends house for New Years Eve party, piece of cake to load and setup."
"Love this table. It's everything I expected and also ease of set up. A great table for the money value."
Recommendations
Does this table work for you?
If you're searching for the money value outdoor tables…
Buy the Joola Nova Outdoor Table Tennis Table! It's the best price without breaking your pocket. At this table price, there is nothing else that comes close. Be sure to buy an extranet, and you'll enjoy it.
If you are looking for an outdoor table that replicates the indoor environment…
It's possible that the Joola Nova Outdoor Table Tennis Table may not be the best choice for you. The tabletop is 6mm thick and has moderate bounces, unpredictable.
If you are ready to spend a bit more, you can get the Butterfly Outdoor Rollaway Table a little more. It is priced at around $700. It is constructed with more durable materials and is equipped with a higher quality net.
About Brand: JOOLA
JOOLA comes the top famous brand's names in table tennis. The company began building tables in Germany in 1952. Since then, they have become the table for their respective Olympics three times, including their 1994 Atlanta Games, Sydney 200 games and the 2004 Athens games. They're dedicated to producing top quality products for professionals and amateurs, and if you read the reviews about their products, you'll be able to see how they're achieving this!
NOVA DX Vs NOVA Pro Plus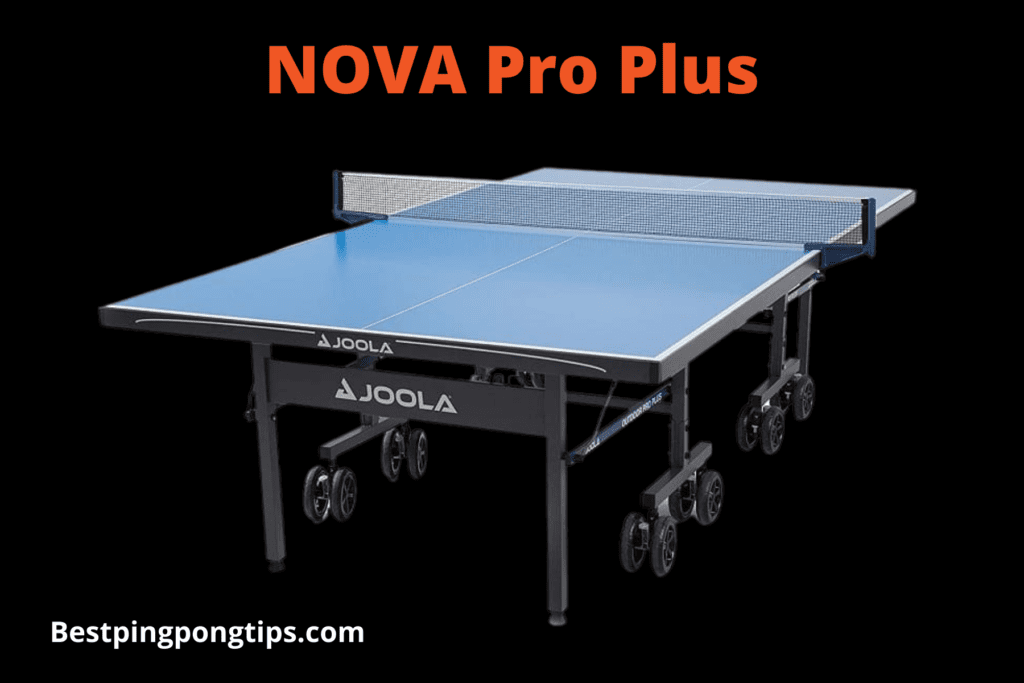 Nova DX is the standard model and, for most users, is more than sufficient; however, it also comes with a second model called the JOOLA Nova Pro Plus. The primary difference between these two models is in their wheels. JOOLA Nova Pro Plus has extra-large, extremely durable 6-inch wheel casters compared to that Nova DX, which only has 3inches of casters. They're almost twice the size and made to withstand more challenging terrain.
Pros
6mm thick weather-proof surface: 9 feet 5" playing surface offers a tremendous and even bounce across. It's constructed with an aluminum/plastic composite to stop moisture from stretching it.
Durable, rust-proof undercarriage: The table's frame is coated with powder to block out the moisture and eliminate rusting.
Easy to put together: with just 8 bolts to attach you'll be able to play within 15 minutes or less.
Weatherproof posts and net included: It comes with a weather-proof net and post set that's user-friendly and can be able to withstand the elements
Adjustable height: Each leg is equipped with adjustable levellers that can be adjusted to ensure your playing surface is level and even
One Year Warranty – JOOLA offer a one-year guarantee with this table; in any case, you get defective components
Cons
It's not come with a thick surface 6mm is a good size for playing casually, however when you're playing more seriously, you'll need to get a thicker surface.
Wheels quality: Some customers have reported that they've broken (but it's possible to order new ones)
Conclusion: JOOLA Nova DX Review?
The JOOLA Nova DX is a top affordable table tennis table for outdoor use. It comes with all features you want in a table to be played in the garden or garage, and it receives tons of positive reviews on Amazon. It's incredibly durable and can be used in all weather conditions (although we recommend that you protect it from the elements when not in use). Easy to move, so you can even take it inside during the winter months. And because it folds and compacts down, it will not get in the way.
Also Check:
Best Portable ping pong table: Ultimate Buying guide In 2022
7 Best Outdoor Ping Pong Table: Buying Guide In 2022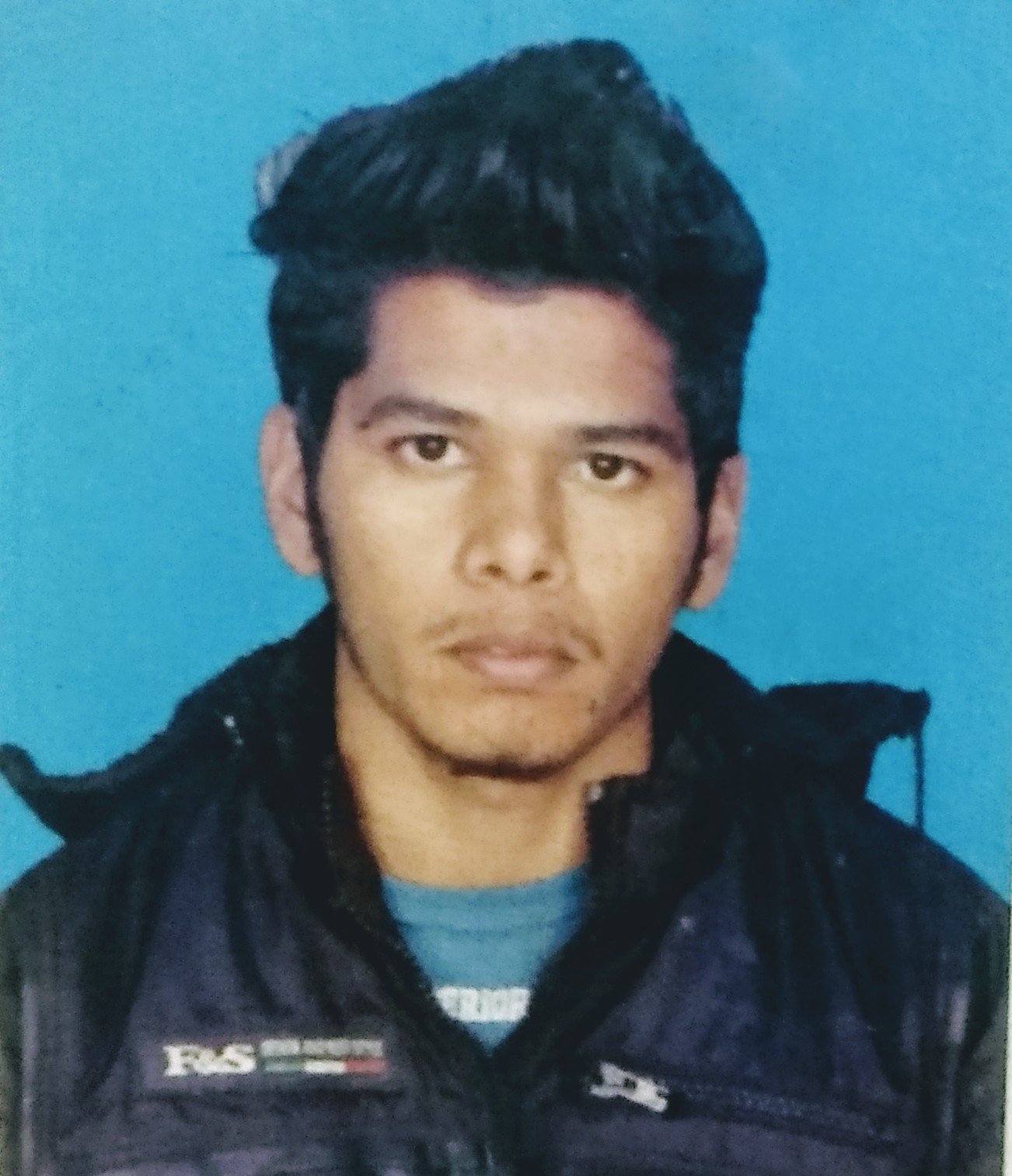 I am Sachin, a content writer, and Table Tennis enthusiast. On the Bestpingpongtips site, I share ping pong tips, give my honest Table tennis equipment review, and help people choose a quality product.