In this article, I'll do Palio legend 2 review. The Palio Legend 2 table tennis racket is one of the top paddles I have played with. ITTF approved the 5-ply bat made by a professional that offers incredible speed and spins, making it perfect for attack players. Although having a speedy and powerful paddle is beneficial when used correctly, it may not be the best ping pong paddle if you're a beginner player.
Palio Legend 2 Review
What we will cover in this article about Palio legend 2 table tennis racket
Palio Legend 2 Features
Pros and Cons
Customer Satisfaction
About Brand
Let's dive in!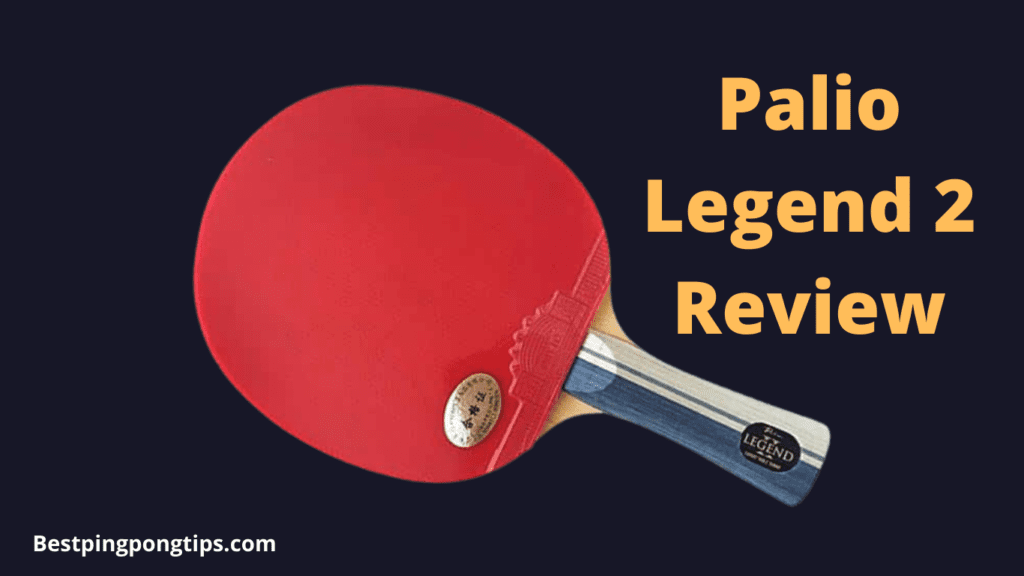 Palio legend Specifications
Paddle scores: speed: 10.0, Spin: 9.0 Control: 6.0
Plies 5 Ply on all wood blade
Rubbers Used – Palio Hadou on both sides
Sponge 2.0mm thick sponge used in this paddle
Grip – Flared grip used
ITTF approved You can use this paddle in official tournaments
Price – $$
Our Honest Rating– 9.5
Quick Overview of the Palio Legend 2
What are the top Ping-Pong bats of 2022? This Palio Legend 2 is one of our top picks. Could you take a look at our video review below?
Palio Legend 2 Features
Very Fast Speed 10/10
The speed of the Palio Legend 2 is excellent. It's one of the fastest speed paddles we've ever played. The blade is constructed with 5 layers of heavier Plywood. It weighs a bit heavier than its competition (around 190g) however is quite powerful.
ITTF accepted rubber that is tacky Palio Hadou rubbers
On each side, the Legend 2 has Palio Hadou rubbers, the top-quality Chinese rubber that ITTF recognizes for official tournaments.
The rubbers rest on a layer of 2.00mm hard sponge, which ensures that the ball does not slow down after hitting, which results in more fantastic speedy shots(and lower control). They also have a tacky surface, which increases plenty of spins that are extremely popular with Chinese players. When you hit the ball, you should stroke it instead of hitting it completely using the paddle. In terms of tackiness, it's comparable to DHS Hurricane 3 rubbers if you've used them previously.
You can also change the rubbers of this bat when they get worn out, this is helpful, but If you keep them clean and utilize an appropriate paddle case, it shouldn't be necessary to do it often.
Control rating low Not Fit for newbies.
The Palio Legend comes with a control rating of 6.0. This means it's not fit for a complete beginner in the table tennis game. It's a strong bat, and if you aren't familiar with the basics of playing, you'll note that you cannot make the ball hit where you want it to. If the ball strikes with the blade, it will bounce across the edge and get far more than you expected! Only when you begin to get better at your game and become more perfect in controlling the ball and hitting it in the direction you want.
The grip and handle
The handle on the Palio Legend 2 comes with a flared grip, which is the most commonly used grip for bats, particularly those in the west. A grip with a flared design signifies that the width of the handle gets larger towards the end that is the end of the grip. This prevents it from falling from your hand and makes it highly comfortable.
Carry Case Includes
Maintaining your paddle in excellent condition is a matter of keeping it clean, taking care of it, and purchasing the proper case.This is good to know that when you buy from Amazon, this paddle comes with a protective case, an excellent gift.
About the manufacturer
The Palio Legend 2 collaborates with Chinese tables tennis brands Palio and Expert Table Tennis. They've come together to make an series of pre-made rackets: The Expert 2, The Master 2, and The Legend 2. The products are designed to be used by different players. They are table tennis players too. However, they've designed every bat specifically for the player.
Customer Satisfaction
Here are some of the customer reviews I came across at Amazon…
Excellent racket! I am happy with the superb quality of the rubber as well. It's a Cheap paddle compared to other similar rackets.
I haven't played for more than 15 years, so this racket was purchased on the internet. I must say that I'm pleased with it to date. Excellent value for a short racket surface gives perfect spin, too. Control is the way you play it with plenty of practice.
It's fastest and spinny, however with less control.
The majority of reviews for this racket are positively favorable. However, the most important thing to note is that Palio Legend 2 isn't easy to control. If you're searching for a "good" racket that is simple to use, then it could be somewhat tricky.
Pros
Extremely Powerful It's got insane levels of speed shots. The total rating is 10/10.
Tacky rubbers with the highest quality: These Palio Hadou rubbers are very easy to create high amounts of spin. If you're an offensive player, you'll love playing with this paddle.
ITTF accepted. It's ITTF certified, so you can able to use Legend 2 in official tournaments
Comes with paddle case: It comes with a high-quality paddle case.
Affordable, not too costly, and is in line with similar paddles of similar quality.
Cons
Control rating is low: It is based on your skill level. You may find it a bit difficult to use the spin and power make it difficult to place your shots
It is heavy than other paddles: It's a bit heavy, and if you're not familiar with it can cause stress on your wrists and hands.
Rubbers can lose their spin: They may become dusty as they lose spin capability. It is most important to keep it clean frequently to prevent it.
Final Thoughts: Palio Lagend 2 Review
In the end, I would say that I think Palio Legend 2 is a great choice that I enjoyed playing with. It's speedy, and the ball bounces off the rubbers extremely quickly. This could or might not be a good thing based on your playing level.
If you're a total beginner in table tennis, I suggest you buy a paddle with more outstanding control ratings. Once you're better at placing the ball, you can upgrade to a paddle similar to this.
This is the best paddle for professional players or advanced players. Overall, these are the top quality rackets made by an experienced and highly recommended buying.
Also Check
Top 5 Best Professional Ping Pong Paddle in 2022
Butterfly Centrefold 25 Review: Best Table Tennis Table In 2022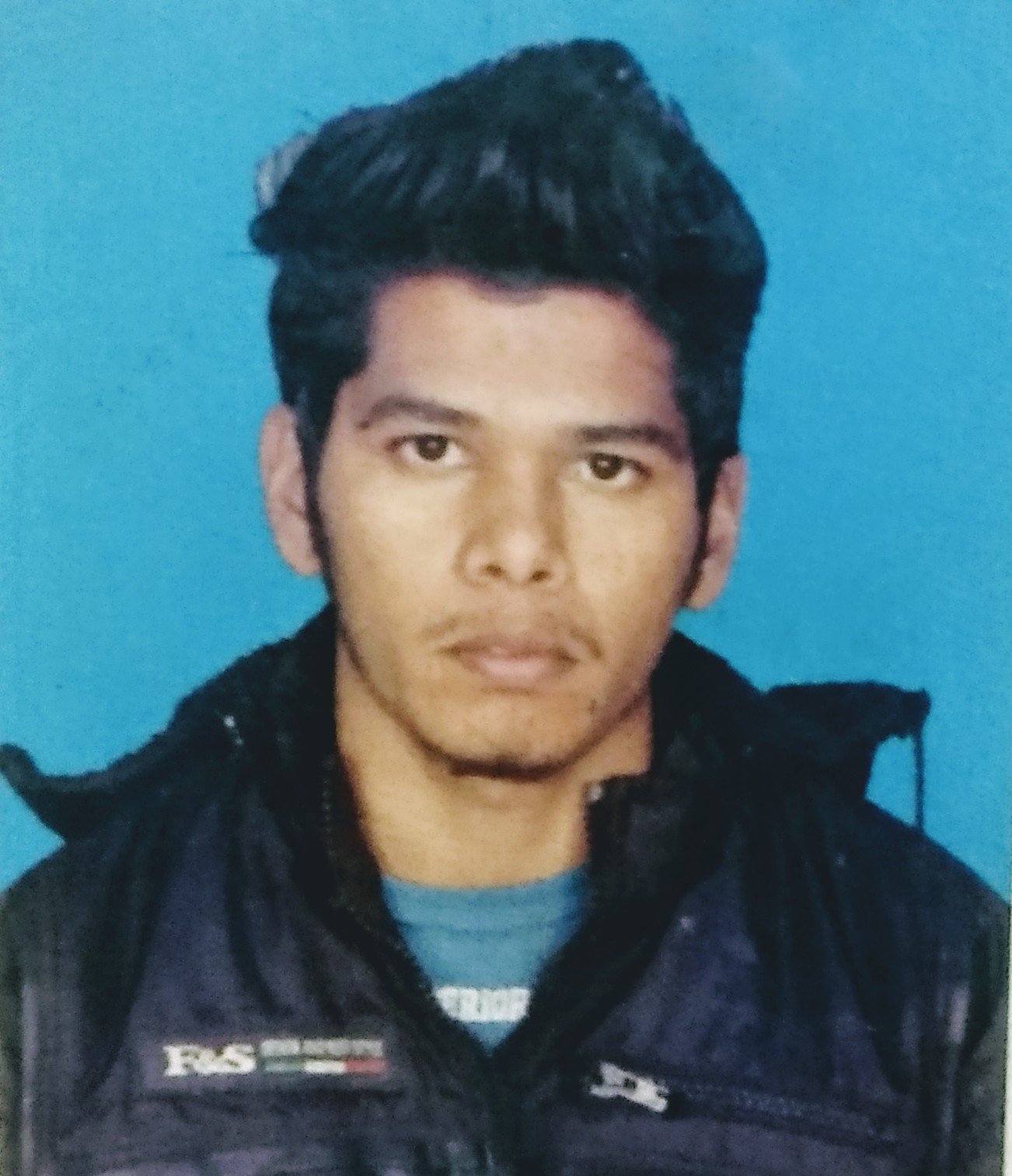 I am Sachin, a content writer, and Table Tennis enthusiast. On the Bestpingpongtips site, I share ping pong tips, give my honest Table tennis equipment review, and help people choose a quality product.