This Killerspin Jet200 table tennis paddle is an entry-level shakehand Killerspin racket that is designed for beginners or recreational players. The thing that makes this a fantastic choice for newbies or players is the paddle's excellent control and its low speed and spin. In this Killerspin Jet 200 Review post, we'll provide you with our opinion and discuss the various features of the Jet 200 paddle, which make it the most popular choice among beginners players of table tennis.
Let's get started.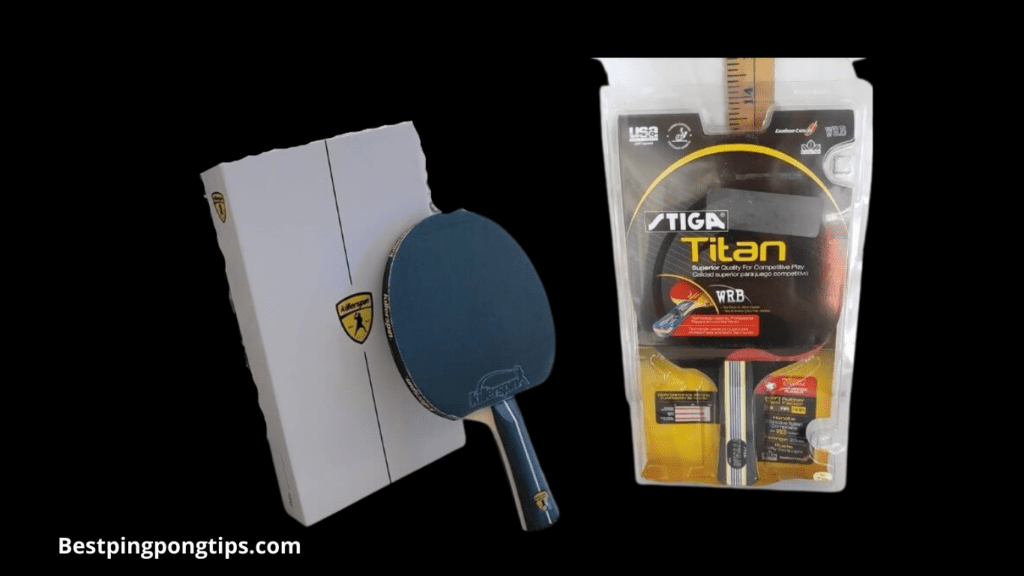 Killerspin Jet 200 Specs
Performance ratings : Speed: 6.0, Spin: 7.0, and Control: 8.5
The blade used: 5 plywood extra-light blades used
Grip Used: Flared handle grip
ITTF Approved?: No, this paddle is not approved for official tournaments
Paddle Price: $ (Check Current Price)
Sponge: 1.8mm sponge Used
Our Killerspin jet black rating: 8.7/10 
Killerspin Jet 200 Review: Quick Overview
We'll start with the build quality and construction of this table tennis racket to check how it stands up.
The sponge and blade are great for those who are just starting.
Killerspin jet 200 table tennis racket is one of their entry-level table tennis ping pong paddle that is an excellent option for beginners in the game and wants to upgrade from a paddle included in a standard set.
Blades of Jet200 are made of extra-light 5ply wood that has 1.8mm millimeters of sponge. For beginners in table tennis and recreational players, it's suggested to have a thick sponge of 1.5mm to 1.8mm since the more significant the thickness of the sponge, the more it'll speed up the ball. It can be a bit stressful if you're using a high-speed table tennis racket and you're new to the sport.
When you're beginning your table tennis game journey, you should choose an essential table tennis racket with a higher control score that allows you to get practice your shots and ball positioning. The Jet 200 has both of these characteristics, making it an excellent beginning tennis paddle that will be extremely accommodating.
Rubbers that the ITTF doesn't approve.
In terms of rubbers, this one Jet200 isn't equipped with a certification ITTF ( International Table Tennis Federation) approved which means you'll not be permitted to use the paddle for official tournaments. Still, it was not designed to be used by serious players. Killerspin intends to target it at the beginner player market, so we don't care too much.
These table tennis ball rubbers, while not of the highest quality, can still allow you to spin shots, but as you progress, you'll need to upgrade to something that has higher quality ratings.
However, Killerspin has awarded Jet 200 a spin rating of 7.0, which is enough to get you started with the skills necessary for table tennis and become accustomed before stepping up to harder rubbers once you're ready to step up your game.
Killerspin Jet 200 Killerspin Jet 200 is available in four shades: BluVanilla, Mocha and Lime, and Black.
If we're honest, we'd rather not have it available in many such shades since, according to us, they're not the most attractive shades. It's a shame that it's not offered with the black and red rubber used in all table tennis paddles; however, that's only our opinion.
Comfortable, flared grip on the handle
The handle of this paddle features a flared shake hand grip. The handle is widened towards the end, allowing it to rest comfortably in your hand and not slide out.
A few customers have complained that the handle's quality was not excellent, and it could fall off following a hit or after years of usage. The customers have said that if you put it back together and however, it's not the best. However, considering the cost, it's normal to expect that the quality will not be five-star.
It comes with a beautiful gift box.
This has not a factor in how the paddle performs and its performance, but it comes with a lovely memory book box that can make an accessory case. We recommend buying a case for the table tennis equipment to extend the life of the racket. The feature that comes with one is excellent because it's the only thing you need to buy. We've written a blog on several of our favorite Ping-Pong paddle cases for those looking for something interested.
About Killerspin
The Jet 200 is from Killerspin, a brand that is relatively new to the table tennis market made in Chicago within the United States. They've released a range of table tennis rackets known as Jet. They have been created with different levels of play in mind, from beginners or recreational users to professional players.
While Killerspin is still relatively new, they're making some great Ping-Pong paddles as well as other products that players are providing excellent feedback on. We are impressed by the evolution of their tennis paddles and how they allow you to improve them when you are improving your game and your skills.
Pros
Excellent control ratings Excellent for those who are new to table tennis since it has a low rating on speed and control is relatively high.
Cheap probably the most affordable Ping-Pong paddle we've examined that's not a basic paddle that comes when you buy a table tennis set
Includes an attractive box that can be used as an enclosure, and you don't need to purchase a case since you can store the box.
30-day guarantee – Killerspin provide a 30-day warranty (so be sure to inspect the Ping Pong paddle immediately upon arrival to ensure there were no damages during shipment)
Cons
Low-speed rating is excellent for beginning players; however, more advanced players will discover Jet 200 limiting.
Not the best grip This is not the highest quality flared handle.
It is not approved by ITTF. Sadly, this Killerspin Jet 200 doesn't meet the requirements for participation in official tournaments.
Conclusion: Killerspin Jet 200 Review
In the end, we'd recommend that you consider the Killerspin Jet 200 as an ideal paddle for novice and experienced players seeking an affordable, low-cost table tennis racket that has excellent control.
If you're beyond the beginner stage, however, for much more, you can buy a like ping pong paddle as that of the Killerspin Jet 200 with a better rating and better build quality. If you're an informal player, this is likely to be fine, but once you start taking the game of table tennis more seriously, you'll need to upgrade to a better paddle.
For more paddles we would recommend, read our blog on the other excellent paddles for ping pong here.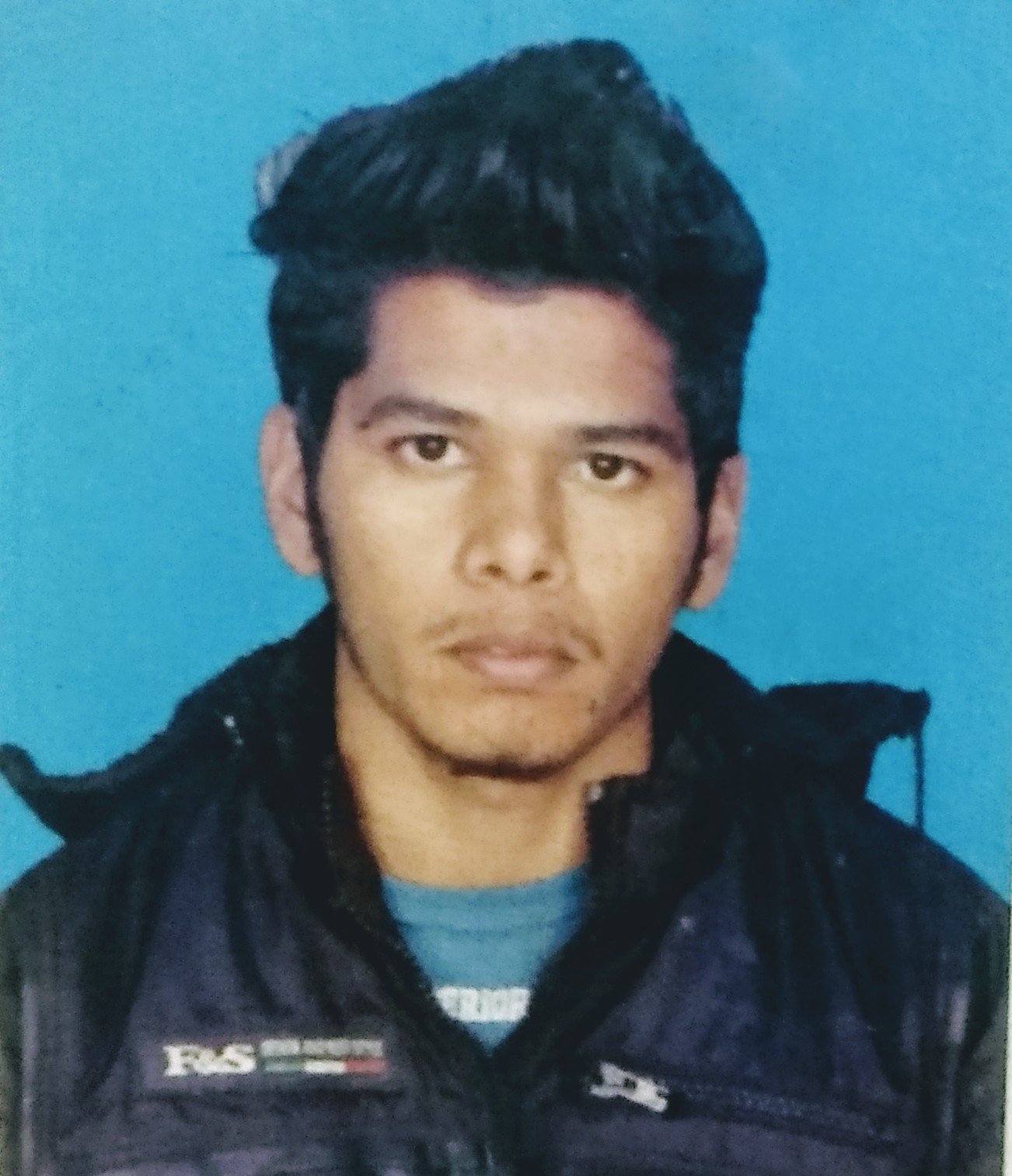 I am Sachin, a content writer, and Table Tennis enthusiast. On the Bestpingpongtips site, I share ping pong tips, give my honest Table tennis equipment review, and help people choose a quality product.