The Killerspin Jet 800 Speed N1 is an intermediate-to-advanced level shakehand-style ping pong paddle. It is approved by the ITTF and has seven-ply blades with five wood layers, two layers of carbon that helps to increase the speed for competitive level performance. Today I will do an in-depth Killerspin Jet 800 Review.
JET 800 Speed N2 is the paddle with the fastest speed in the JET series. The Shakehand type paddle is ideal for advanced intermediate players who want to take their game to a higher level and add speed to their strokes. So without wasting time, let's start the jet 800 review.
Killerspin Jet 800 Review: The definitive guide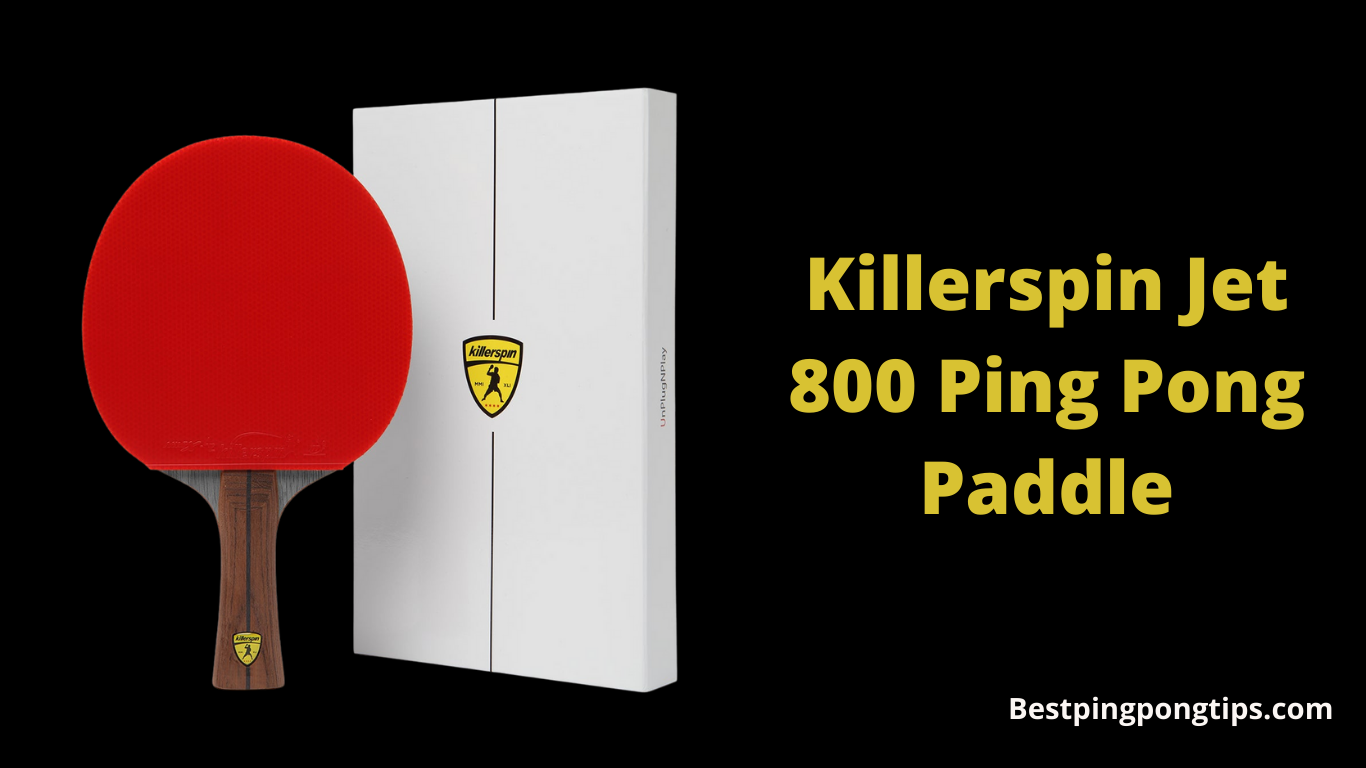 Killerspin jet 800 table tennis paddle Specifications
Total Ratings- Speed: 9.5, Spin: 9.0, Control over ball: 8.0
Blade- 7 ply blade used which made with 5 wooden layers and 2 carbon layers
Rubbers Quality- Nitrx-4Z table tennis rubbers
Sponge- 2.0mm high tension sponge
ITTF Approved- Yes, you can use this paddle in official tournaments
Weight of Killerspin800- 190 grams
Price- (Check current price on Amazon)
Our Honest rating- 9.2/10
Overview of the Killerspin jet 800 paddle
We were amazed by our experience with the Killerspin Jet 800. It's one of our top ping pong paddles in 2022! There are numerous reasons why it's an excellent table tennis paddle to pick, so take a look at some of the features we enjoyed and also what we disliked about the paddle.
The blade with high 9.5 speed
The blade of a table tennis bat is composed of layers of wooden (and sometimes carbon fiber) known as plies. The more layers a bat has, the greater its power and speed (but it's not always the situation). Killerspin Jet800 table tennis bat has seven layers and is in the top end of the table tennis bats. It is shown in its speed score of 9.5 /10, and you'll be able to create a lot of power using this paddle.
Killerspin jet 800 paddle has five wood layers. However, to prevent the bat from being extremely heavy, two layers that comprise the 7 are constructed of carbon fiber. This allows you to hit the offensive, aggressive shots without weighing too much. At 190 grams, it's one of the heaviest table tennis paddles we've played with. If you're not used to such a heavy ping pong paddle, you may prefer a paddle less heavy so that you can get used to the weight. Your arm will get tired much faster if you're a defensive player.
Well, Jet 800 is also a very stylish paddle. It's definitely our top table tennis paddle due to design. We especially like the wood side tape that runs over the edge. A nice touch.
ITTF approves ITTF Rubber.
The rubber used in JET 800 is the ITTF approved Nitrx-4Z rubber. The rubber is another major part of the JET series. It provides players with the capacity to grip the ball effectively and put an impressive spinning on their ball. The Nitrox-4Z is an extremely tacky top sheet and an effect of nullification on shots with high spin.
The difference in the other models of the JET series is that JET 800 has a slightly thicker sponge which is 2.1mm. A sponge with a thickness of more than 2 millimetres is designed for speed and is perfect for aggressive strokeplay.
The thickness can put a lot of spring on shots. However, it can also impact the quantity of spin that shots get. The thicker sponge, the higher the chance for spin the ball.
Overall, we like Nitrx-4Z's rubber. It is the preferred rubber of Killerspin to use in their JET series and is amazing for its price range. The most notable feature of this rubber can spin the ball. This ITTF certified rubber changed the way people play – and positively.
classic flared handle grip
The handle that is used in JET 800 is a traditional flared handle. This is the preferred handle if you're a ping pong players who use this shakehand handle since it's the most comfortable and enhances forehand control. Killerspin uses the flared handle for most of their paddles, which focuses on comfort and performance.
This handle is ergonomic, meaning that the handle was designed to be comfortable without compromising performance.
The JET 800 handle is slightly smaller than other handles in the class. This could mean it isn't the most comfortable hand for people with large hands. However, the difference is not a major one, and the players need to adjust to their comfort level within the handle.
Brand Information: Killerspin
A relatively new business, Killerspin, was created by an ex-professional Table tennis player Richard Blackwell Jnr. Richard was also a tech entrepreneur and was looking to make it easier to disconnect from technology. In 2000, he founded Killerspin to bring people together by sharing a passion for the game. They've launched a variety of paddles from their Jet series of paddles. We're huge admirers of all their table tennis equipment.
Pros
Fast Speed: With an average speed of 9.0/10, you can able create a lot of power from this paddle(although this isn't a great option for complete novices players)
7 ply blade: Many layers mean more power, but two of them are carbon fibers, which are lighter than the wood ply. It's also more substantial, which makes defensive shots more effective.
Nitrix-4Z rubbers: High-end 2.00mm rubbers that will be able to produce a good amount of spin
ITTF-approved: The Killerspin Jet800 Speed N1, is authorized for official tournaments, so it is a fantastic choice for those who play competitively.
Fantastic appearance: Beautiful looking paddle with beautiful woodside tape
Cons
Control rating is low: Based on your skill level, this could be or not be a good choice. This paddle is not recommended for absolute beginners.
Only 30 days warranty: It is the Jet 800 only has a 30-day warranty. Be sure to check your bat for any flaws immediately after receiving it.
It is quite expensive: Killerspin Jet 800 is more expensive than its rivals.
A short handle is not recommended for people with large hands, as the handle isn't that big.
Heavy at 190 grams: it's heavier than most of its competitors.
Final Thoughts: Killerspin Jet 800 Review
Killerspin Jet 800 is an excellent Table tennis paddle. It is ideal for intermediate or advanced players who want to improve their skills and need a paddle that allows players to hit the perfect shots.
This Jet 800 has one of the highest power ratings (being capable of hitting shots quicker) that we've tested and is capable of generating spin with the right hands. It's a top choice for many professionals in table tennis, including Chinese Olympic gold medalist Chen Qi and it's a good choice buying this bat.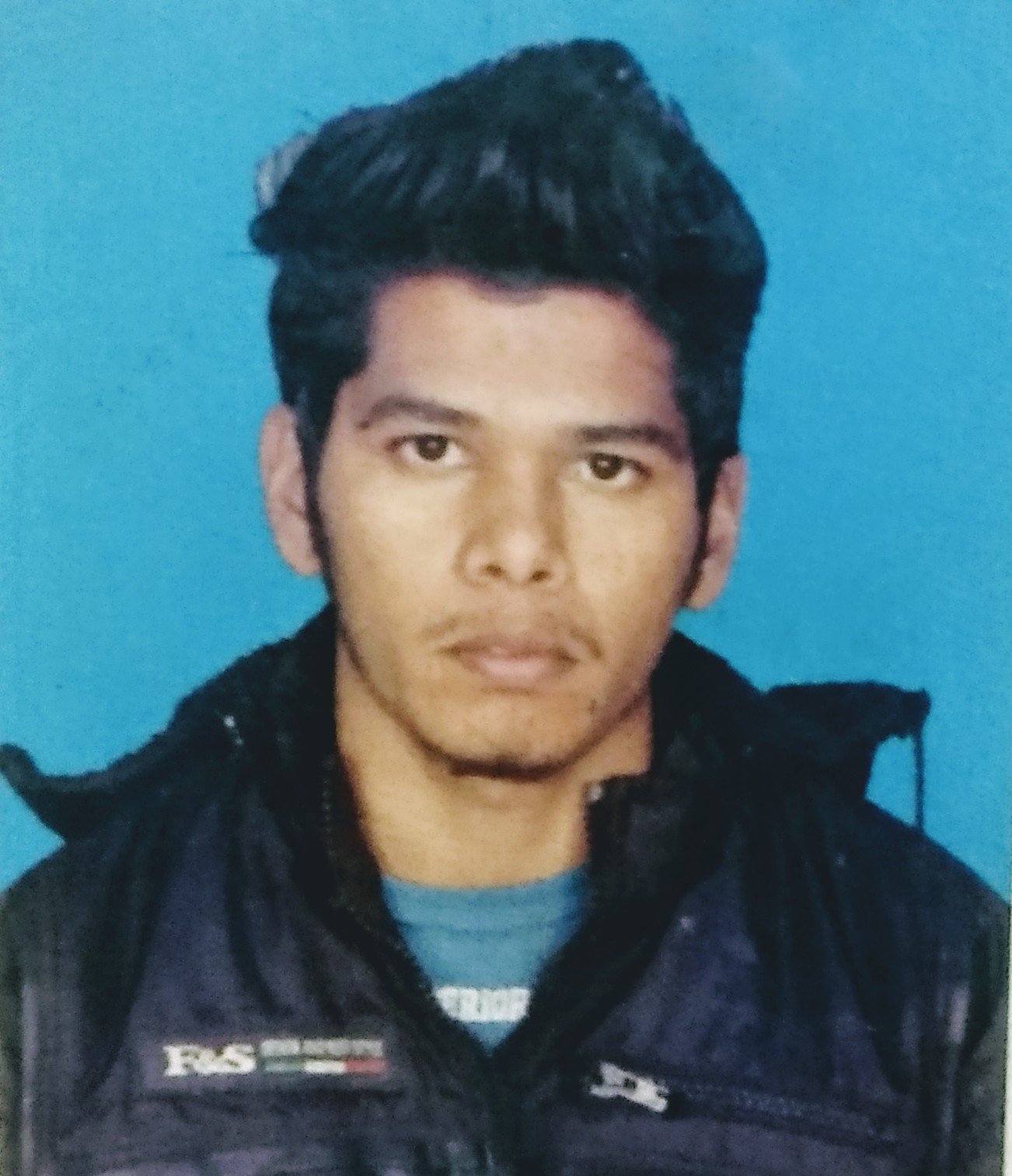 I am Sachin, a content writer, and Table Tennis enthusiast. On the Bestpingpongtips site, I share ping pong tips, give my honest Table tennis equipment review, and help people choose a quality product.