Today I will do Butterfly 603 Review. The Butterfly 603 is a shakehand style paddle with a 5-Ply all-wood blade designed and priced for a beginner/intermediate player. Within the Butterfly range, the Butterfly 603 might not be their top model, but it's certainly not their worst. It's ITTF certified, meaning you can use the racket for official tournaments, and it comes with the Wakaba 2.1 rubber.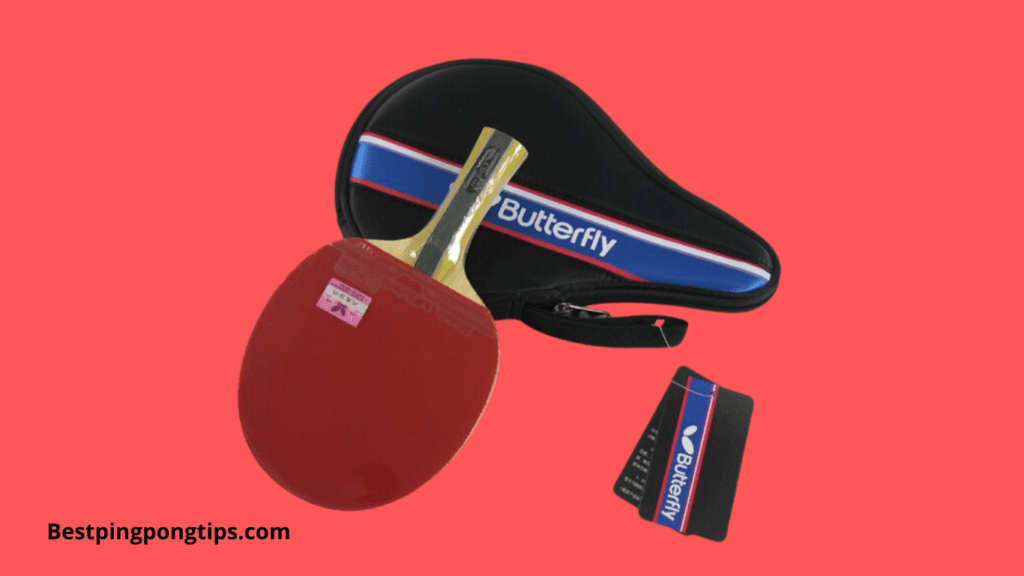 Butterfly 603 Specifications:
Performance scores Speed: 85, Control: 85, Spin: 90 85
Blade – 5 Ply
Rubbers Butterflies Wakaba with rubber on each side (2.1mm on the red side as well as 1.9mm black sides)
Sponge 2.0mm thick sponge
ITTF approved? – Yes, you can use butterfly 603 table tennis racket in official tournaments
Price – $$ 
The Butterfly 603 Review: An Overview
This Butterfly 603 racket comes pre-made, which means that it must be considered. The best table tennis players usually buy blades first (the wood skeleton) before switching their rubbers depending on their play style, the way they feel, what power/spin they prefer. This doesn't mean that all pre-made table tennis rackets are bad, but it just means that the racket was created for intermediate players' skill in mind.
The rackets that are made by hand are typically targeted at intermediate and beginner players who want something that they can learn quickly and let them practice and improve their abilities. Let's review the features on 603 today.
2.1 millimeters and 1.9mm Wakaba rubbers designed for power and spin
The 603 is intriguing because it has different thicknesses of rubber on the opposite side of the paddle. The side with red has Wakaba 2.1mm rubber, while in the case of the black, it is a 1.9mm Wakaba rubber. It means that based on the side you strike the ball on, you'll be able to get an entirely different shot (the red is more robust). It has a speed score of 80 and a spin rating of 90, which is relatively high. If you're new to table tennis, select a bat with a lower speed rating, but the control rating is high, so we don't suggest this bat for novices.
Thick rubber means strong racket
Many of our customers have experienced excellent performance with this racket, and given that it comes with a heavy 2.1mm of rubber (on one side, the red) connected with it, that's unexpected. This rubber will be able to weigh down the paddle, and, similarly, people have said that this paddle is heavy. In case you're new to using a large paddle, you'll notice that your arms wear out more quickly than with a lighter one.
Finding the perfect spot with Arylate Carbon
One of the reasons people have commented about this racket's strength is the carbon-based arylate incorporated in the wooden blade with five-ply. The carbon increases the paddle's surface's "sweet spot" area.
Flared handle and ergonomic grip
It's constructed using a slightly flared handle designed to allow you to grip the paddle better and stop it from sliding from your hands. It's also a small handle, and therefore those with larger hands might not be able to get along using the bat. If you're a big hand, we recommend you look for a racket with a bigger handle because you may be uncomfortable.
High spin rating
Butterfly has given the 603 overall scores of 90 for a spin, but we thought it deserved a higher rating. While this bat comes with a 2.1mm sponge, we did not think the rubber was worth 90 points. It's okay, not exceptional and has a decent amount of tackiness, most likely enough for those seeking to upgrade their old bat that you found in your attic.
Included Zippered Bag
A nice extra feature to note Butterfly 603 comes with a good zipper case. However, if you're planning to invest your money for a good racket, like that one well worth it to store it in the case of a tables tennis bag, this isn't the best racket case for ping-pong; however, it'll do the job and will help keep the rubbers in good shape longer, and also keep them safe from dust.
The Pros
Excellent intermediate rating It's pretty well-rounded and could be a good fit for an intermediate player who wants to increase speed and spin but without losing control
Fantastic rubbers: We like that it has different rubber thicknesses on each side, allowing the player to alter their thickness based on the shot you wish to play.
Affordable price It's reasonably priced and not expensive compared to its rivals from other brands.
Rubbers and sponges that are thick It's got suitable thickness in sponge and rubber, which means you'll be able to produce more speed when your ball bounces around the racket
30-day guarantee – Butterfly offers a 30-day guarantee in case an item comes defective or broken.
The Cons
Very heavy It's a pretty weighty one, which can mean that you've worn yourself out faster if you have not used it.
Short handle The handle isn't very large. Therefore it won't be suitable for people with big hands.
Not recommended for absolute beginners. This paddle's ratings aren't fit for fresh players.
About The Butterfly Brand
Butterfly are among the top brands in table tennis. They've been providing top quality products for a long time and created some full table tennis gear.
Customers who have bought this racket or any table tennis products sold by Butterfly and experienced issues with their purchase have been able to get a swift and simple solution. The butterfly is very eager to ensure their customers are satisfied, it appears!
Conclusion: Butterfly 603 Review
To summarize, The Butterfly 603 is an excellent paddle that can definitely assist you in your development as a player and provide you with the spin and speed you require as you build up your Ping-Pong skills. However, if you're taking your game seriously and would like to play in tournaments, it may not be the best paddle for you. To check out the tournaments paddles we like, check here.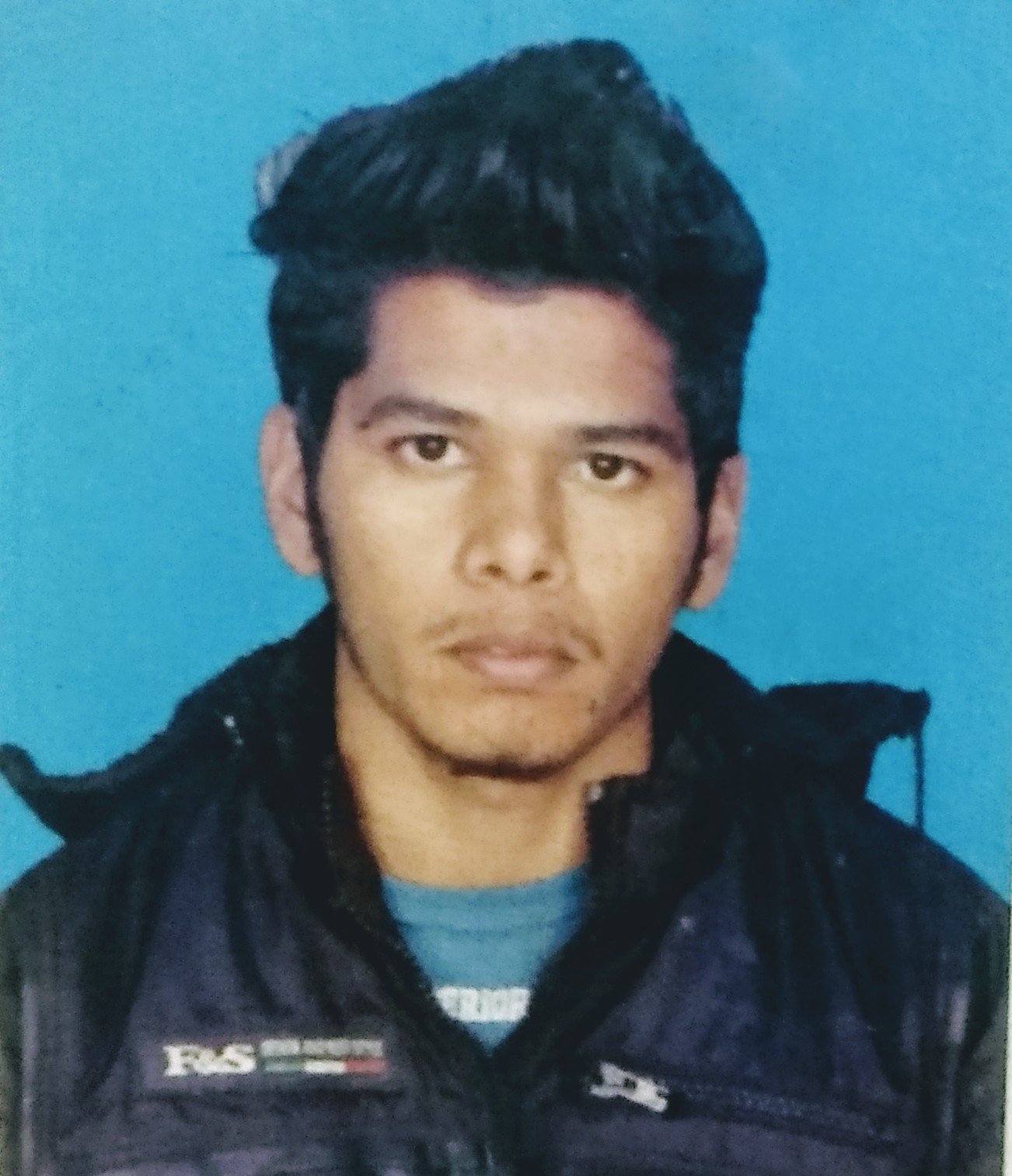 I am Sachin, a content writer, and Table Tennis enthusiast. On the Bestpingpongtips site, I share ping pong tips, give my honest Table tennis equipment review, and help people choose a quality product.