In today's post, I'm going to do an in-depth STIGA Pro Carbon Review. If you want to beat your opponents, then the Stiga pro carbon paddle is an excellent choice to buy.
In fact:
Stiga pro carbon ping pong paddle is the top-selling paddle in the market, with more than 2500 customers reviews on Amazon. So without wasting your time, let's dive in.
Step by Step: STIGA Pro Carbon Review
Stiga Pro Carbon Paddle Highlights
Performance score- 99 shots speed, Spin 100, and Control 80
Blade Quality- 7 Ply blade, 5 wood or 2 layers of carbon
Rubbers – Stiga S5 rubber used and 2.0mm sponge on each side
ITTF Approved? – Yes, you can use it in any official tennis table tournament
Price- $$ (Check current price on Amazon)
Total Rating-9.8/10
Quick Summary
Carbon table tennis racket is one of the best ping pong paddles for intermediate players. As per customer's reviews, there is not any other table tennis racket in the market for intermediate players. It comes with fantastic speed and a good amount of spin shots, not easy to control, but it's not a big problem for players with a bit of table tennis experience.
About Manufactures
Maybe you have already heard about STIGA company. STIGA Swedish company manufactures table tennis equipment, especially paddles. This company started making ping pong-related products in 1994, and now it's known as the world's largest table tennis equipment manufacturers. They are regularly working with the latest technologies to improve table tennis products quality.
Stiga Pro Carbon Paddle Rating: Speed, Spin, and Control
In every table tennis game, three things are very important: paddle control, speed, and spin. The Stiga pro carbon gained excellent ratings for speed and spin but a bit low in the control department. For beginner players, more focused on control than speed and spin.
Your speed, spin, and control rating needs will change as you progress from beginner to middle-level skill. Tennis rackets are rated on 10 to 100 points scale lets see Stiga carbon pro ratings based on speed, control, and spin.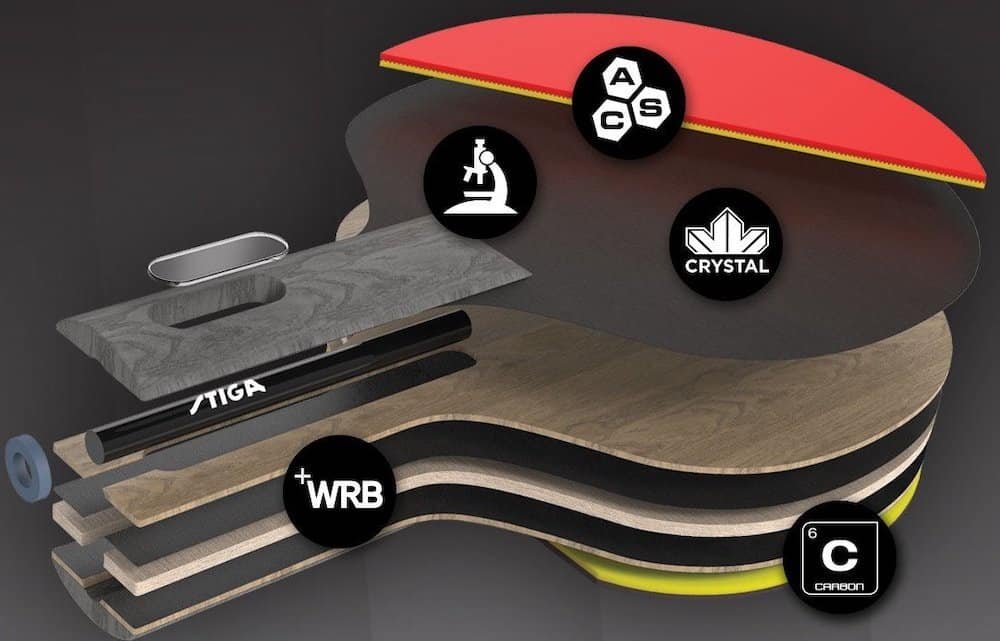 Spin: Carbon table tennis racket has gained 100 ratings for a spin. Any paddle spin ratings depend on the quality and thickness of the rubber on the ping pong paddle blade. Spin is the main strength of this tennis racket, and you can make dozens of spin shots with a ping pong ball.
If you are an intermediate player and want to improve your game by upgrading your paddle, you will see the change in spins, speed, and power. It will not only enhance your spins shots, but confidence will also improve!
Speed: Stiga pro carbon table tennis paddle speed rating is very impressive 99! Well, speed rating depends on paddle ability to redirect force quickly. If your paddle can create the fastest shots while playing a ping pong game, you can easily beat your opponent. This paddle comes with a combo of fantastic speed and spin, which is enough to win your game.
Control: Well, Stiga pro carbon paddle is a bit underrating in Control 80. This racket is heavy for those who play aggressively on offense. If you are a new or beginner and pin=ck this ping pong paddle for the first time, you will struggle with its accuracy. But it's suitable for intermediate and pro players because they know how to handle it.
Blade Quality:
Stiga pro carbon premium ping pong paddle racket made with lightweight wood and 2 layers of high-quality carbon. As Stiga blade weight decreases, then the rate of shots speed will increases. This paddle allows you to play a long time without arm fatigue.
This paddle is made with 7 balsa extra light wood. Stiga company uses unique crystal technology that makes the blade surface to the next level. This helps pro-carbon to generate extreme power shots of balls.
Also check: How To Make Ping Pong Paddle: Step By Step Guide
Rubber Surface:
The Stiga surface rubber is tightly set by Nano Composite Technology, which helps paddle improve speed and spin power. The Stiga surface rubber is also ITTF approved. The Stiga 2mm sponge layer of the rubber is the plus point for hitting the ball without losing any control.
STIGA Pro Carbon Pros and Cons
Pros
Construction Quality is incredible
Fantastic speed and spin
Affordable
Suitable for Intermediate and pro players
Rubber is replaceable
Cons
It comes with a heavy handle
Not for soft shots
Not for Beginners

Final Thoughts: Is it worth buying?
This ping pong paddle comes with fantastic speed and spin shots, which every player wants. STIGA Pro Carbon table tennis racket is one of our favorite rackets that I've played. 
This paddle is made with very high-quality material. If you are looking for a paddle under budget with the high build quality, it's for you. Stiga Pro is made for intermediate players and pro players. This paddle level up your game with its high-speed shots and speed without losing control over the ball. Go for it. You'll not be disappointed with this paddle.
Is the Stiga pro Carbon good?
Stiga pro Carbon is one of the best paddle for intermediate players. With the high quality material carbon layers provide good amount of fast shots.
Can you change the rubber on Stiga pro Carbon?
Yes, Stiga carbon bat surface rubber you can easily remove and replace any time. That means you dont need to waste money on new paddle.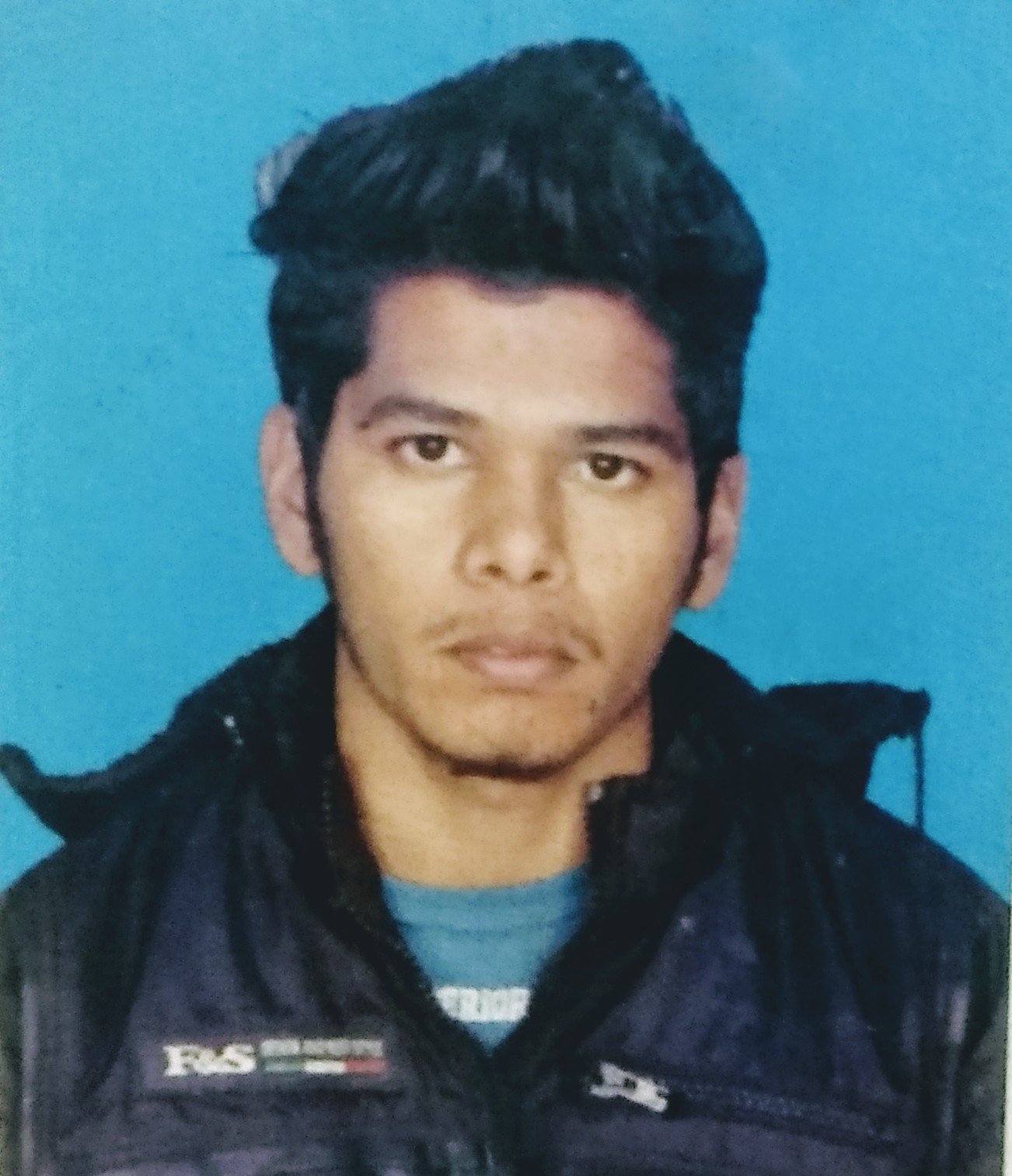 I am Sachin, a content writer, and Table Tennis enthusiast. On the Bestpingpongtips site, I share ping pong tips, give my honest Table tennis equipment review, and help people choose a quality product.