Are you want to play table tennis outside? Today I will do an in-depth Butterfly Playback Rollaway Review.
The butterfly is the oldest and most trusted table tennis equipment and gear manufacturer. Playback Rollaway table id comes with a 6mm top thickness and an excellent solid design that allows families and players to play outside. Let's look at what is good and bad in this outdoor ping pong table.
Butterfly Playback Rollaway Review: Why You Should Buy?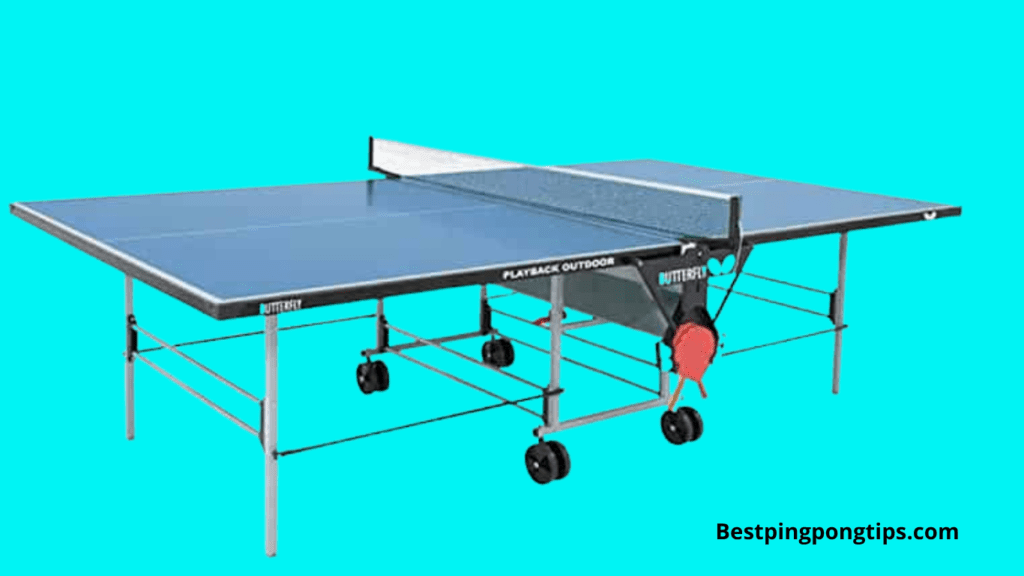 Specifications
Table Dimensions: L60x W54 and x h6 inches
Weight – 150 lbs
Assembly time – 2 -3 hours
Surface thickness – 1/4″ (around 6mm thick)
Price – $$$
Overview of the Butterfly Playback Rollaway
This butterfly ping pong table is for outdoor use, giving a different bounce than the indoor tables. The wheels work well on any surface, and you can easily fold them and transport one place to another, whether indoors or outdoors. Overall all this table is suitable for quick casual play.
We have not listed this table in our top-rated ping pong tables. If you want to check which tables we suggest, click here.
Features of butterfly playback rollaway
All-weather protected table surface
When it comes to the environmental effect on ping pong tables, this model has a synthetic laminated top 1/4 thick. But this material is not approved by ITTF professional play. However, you can play casual games with your family or friends, and this table surface gives a similar play experience to other professional tables.
Ease of Transport
This table comes with 4 sets of 5 double wheels, which make this outdoor table easy to move around, even on uneven ground. Wheels are made with plastic, which raises some concerns about their durability.
Easy to Fold and single-player use
Butterfly outdoor playback rollaway table tennis table can fold very quickly, and you can store it anywhere. It has a playback mode feature which helps you to do practice along. You need to fold one side and start playing alone when you don't have any friends to play with.
Warranty
Any table warranty shows brand loyalty to the customers. This table comes with a 10-year warranty with a 3-year frame warranty, which is unbelievable. This foldable ping pong table stands against outdoor elements with a fantastic warranty period.
Rackets and Ball Holder
I like this table because it comes with rackets and holder storage, making it unique. Each holder has 2 table tennis paddles and 4 balls holding capacity, which means you don't need to find your balls and paddle for the next match; you can store it in the same place.
Net and post
This table comes with a free butterfly, high-quality net, and post, and it's effortless to assemble. You don't need to remove the net when the table is folded. The waterproof feature helps to withstand all weather, which allows you to use it for a long time. You don't need to buy a new net and post.
Assembly Process
This outdoor ping pong table takes 2 hours to assemble, and you need two people to set up the table. We highly suggest you check all the parts of this table before starting your assembly. It comes with an assembly guide so you can follow the recommendations.
Final Thoughts: Butterfly Playback Rollaway Review
Now it's time to wrap up the Butterfly Playback Rollaway Outdoor Review post. This price tag for outdoor table tennis tables gives excellent performance. The solid and quality material helps to stand in all weather conditions. We only find one downside, which is assembly time. But if you want to make a long time investment, there is no other better option you will get because butterfly offers a 10-year warranty, which is crazy. So don't wait; click the buy button and get your dream outdoor table.
Also check: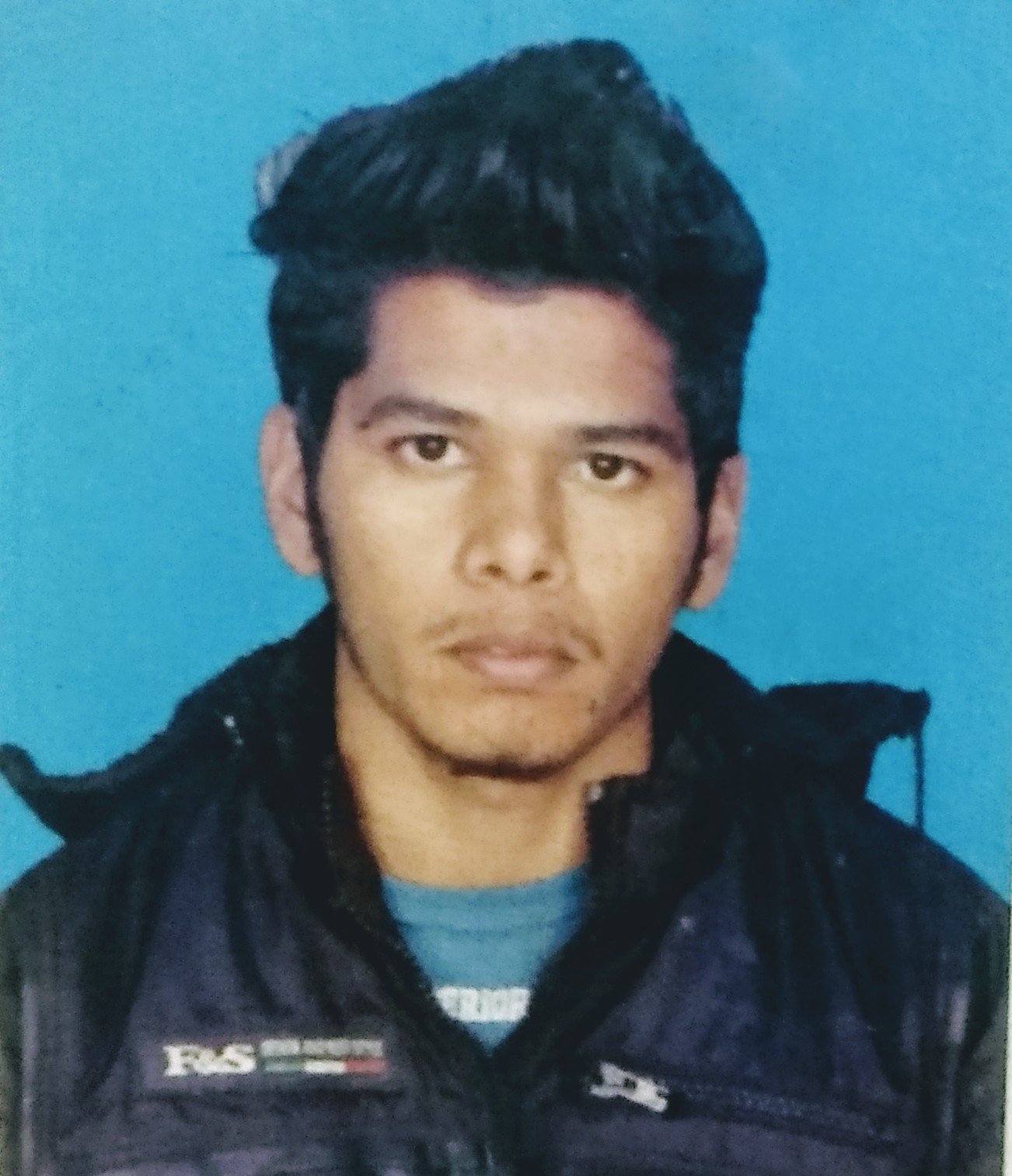 I am Sachin, a content writer, and Table Tennis enthusiast. On the Bestpingpongtips site, I share ping pong tips, give my honest Table tennis equipment review, and help people choose a quality product.